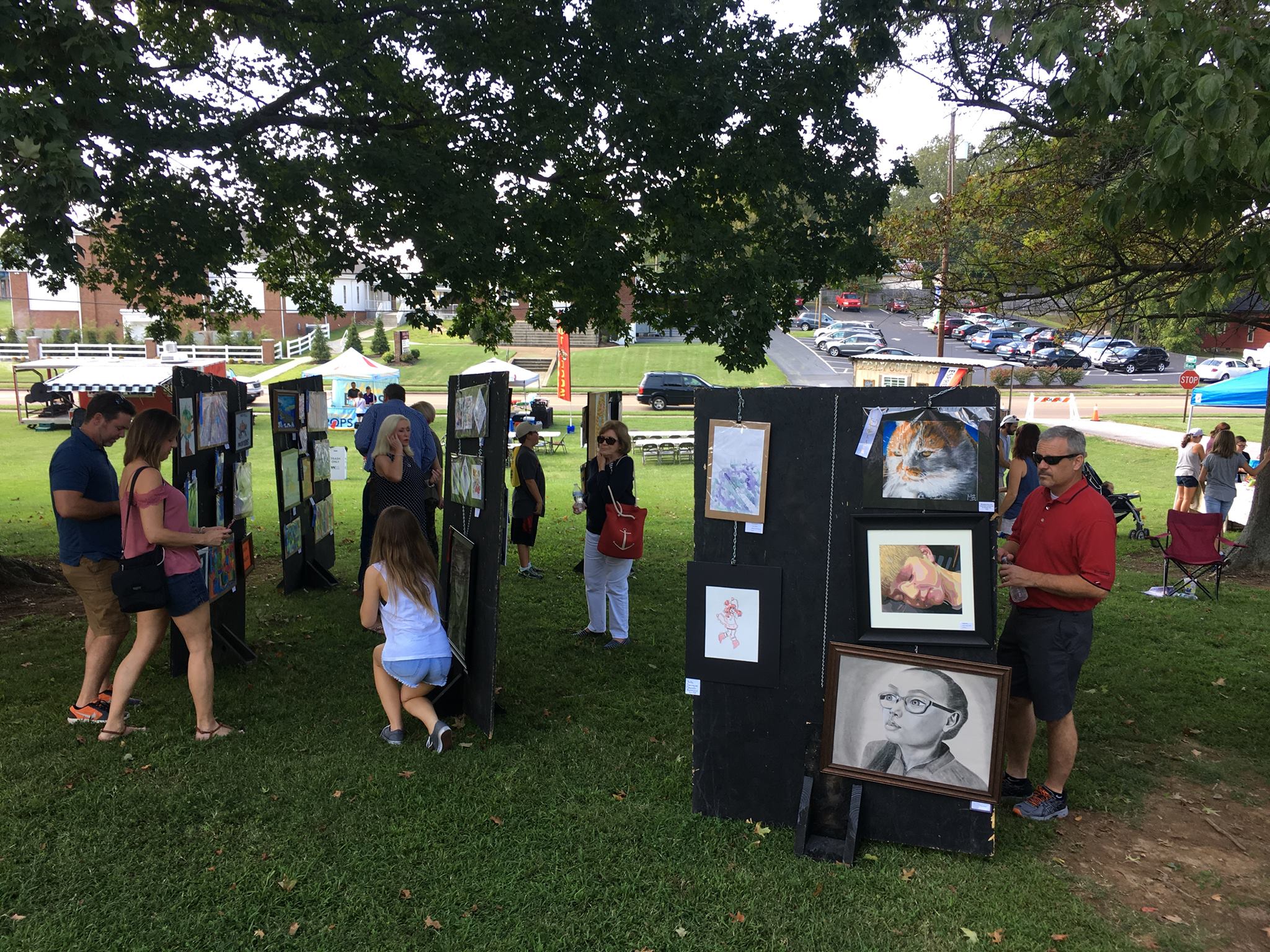 PHOTO: Last year's Art Walk drew hundreds of residents to the Tennessee Children's Home and beyond. / Photo courtesy of Spring Hill Arts Center
By ALEXANDER WILLIS
The Spring Hill Arts Center will be hosting its 5th annual Art Walk this Saturday where guest can expect to see live entertainment, children's activities, food trucks, as well as dozens of local artists all showcasing and selling their work.
This free event will take place all along Main Street, from the Old Spring Hill High School to the front lawn of Ferguson Hall. Live musical performances will be taking place all along the quarter-mile stretch of road, some outside, and some setup in local businesses. One notable performance will be from Melody Guy at the Asgard Beer Garden, which will be held at The Kissing House, 412 McLemore Ave.
Children's art activities will take place on the lawn of the Tennessee Children's Home, with this year's Art Walk featuring a bounce house and inflatable obstacle course on the lawn of Ferguson Hall.
This year's art walk will be during the 21st anniversary of the Spring Hill Arts Center, which is Spring Hill's oldest arts nonprofit, and is a significant supporter of arts in the local community.
The event was created by the former president of Spring Hill Arts Center, Bob Jones, and has been a staple in the community for years.
Volunteers for the event are still in demand, with those interested encouraged to contact event organizers via the Spring Hill Art Walk Facebook page, which can be accessed by clicking here.
The event is scheduled for Saturday from noon – 4 p.m. and is free to attend.