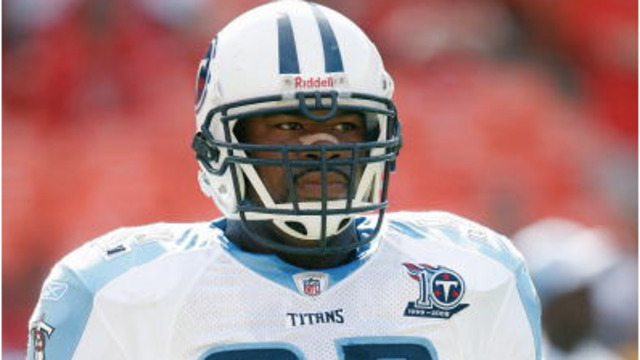 By David Boclair
Albert Haynesworth sounded a more optimistic note Thursday in an Instagram post to update his current health status.
The former Tennessee Titans defensive lineman said he is out of the hospital and has started dialysis as a short-term solution to kidney failure. He also expressed gratitude at the response to his plea for those interested in organ donation to come forward as he waits for a new kidney.
Fewer than two weeks ago, Haynesworth publicly revealed his issues, which he characterized as "a major blow" less than a decade into his retirement from pro football. Since then, he wrote, doctors removed 12 pounds of fluid from his lungs.
According to The Associated Press, Vanderbilt University Medical Center received more than 1,000 inquiries about kidney donation on the first day after Haynesworth's post. He wrote Thursday that he would consider a suitable donor a "new family member" and provided information to those interested in donating.
"I want to thank each and everyone that prayed and supported me during this new ordeal," Haynesworth wrote. "You guys are amazing. I want to also say I love you guys that are willing to give me a kidney. (There) are no words that can describe my feelings for this blessing."
The Titans selected Haynesworth in the first round (15th overall) of the 2002 NFL Draft after his college career at the University of Tennessee. He retired in 2012 after 10 seasons in the league, the first seven with the Titans. He was a two-time first-team All-Pro and a two-time Pro Bowler.
Photo by Getty Images.