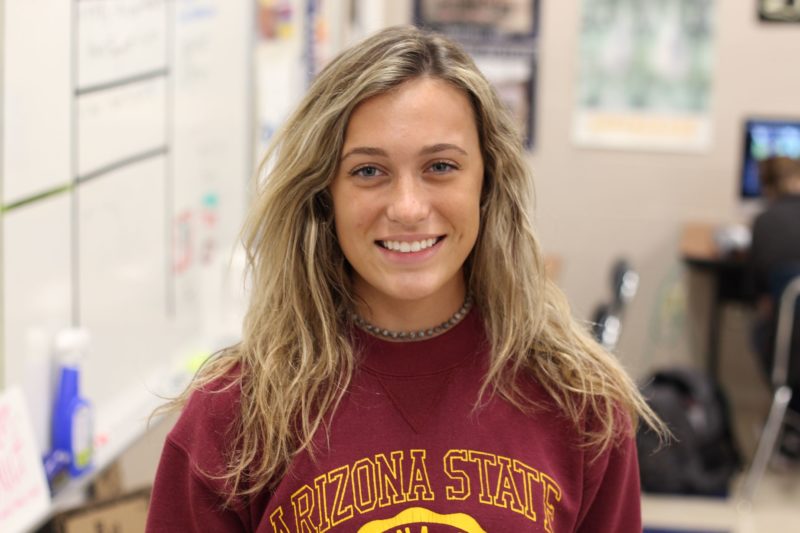 Taylor Qualls
Senior
Taylor Qualls, daughter of AC and Dawna Qualls, is this week's Athlete of the Week. She is a senior at Independence High School and a member of the golf team.
Qualls said her introduction to the sport was natural, as she lived only five minutes from a golf course. There, she would watch friends play, and eventually realized she wanted to as well.
When asked what inspires her to continue training and competing she said, "The rewarding feeling of having a good round or a perfect shot is more than enough to motivate me to train and practice because it's a feeling I never want to lose."
One of her biggest role models is her mother, Dawna. "My mother would be my role model because of her ambition and determination to be the best she can be," she said. "She is very much a leader and I aspire to be like that one day."
Matt Balzer, Head Tennis Coach at IHS, said of Qualls, "Taylor has grown so much over the past three years. Her confidence is growing daily and I am excited to see how she does this season. Taylor is incredibly talented and I have no doubt she will find success this season and beyond!"
Outside of golfing, she enjoys going to the lake. She said if she's not golfing, that's where you'll find her.
After graduating from IHS, she plans to attend college where she will pursue a degree in business.