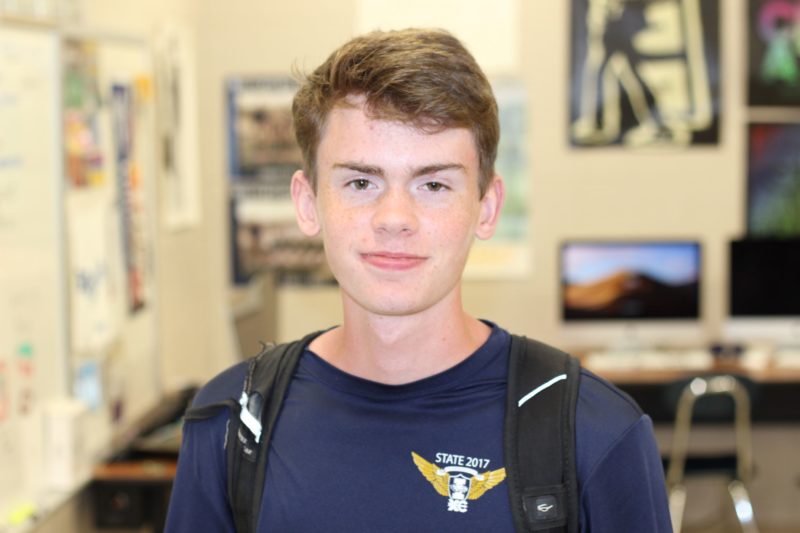 Preston Hanzley
Sophomore
Preston Hanzley, son of Tom and Michelle Hanzley, is this week's Athlete of the Week. He is a sophomore at Independence High School and a member of the Boys Cross Country Team.
Last year, he finished as the No. 1 man on the regional runner up Varsity team. He is also a two-time state qualifier in cross country. A time of 16:38 is his personal best in the 5k.
Hanzley said he started running after taking the pacer test in his eighth grade gym class. He achieved the school record in the pacer test and the gym teacher, who was also the track coach, convinced him to put soccer on pause and try out running.
When asked what inspires him as he trains and competes he said, "To be like my mom who ran track in high school and made it to the Olympic qualifiers."
Hanzley said his mother is also his biggest role model. "She is a hard worker and accomplished many things like being in her high school's hall of fame."
IHS Head Cross Country Coach Luke Finley said of Hanzley, "Preston quietly and smartly out works his competition. He does not draw attention to himself but consistently races at an elite level and sets a reliable pace for his teammates. He has an excellent opportunity to earn all mid-state honors and a realistic shot at going for all-state honors in this his junior year."
Outside of running, he enjoys playing video games, piano, and spending time with his friends.
After graduating, he hopes to go to college to pursue a career in the medical field.