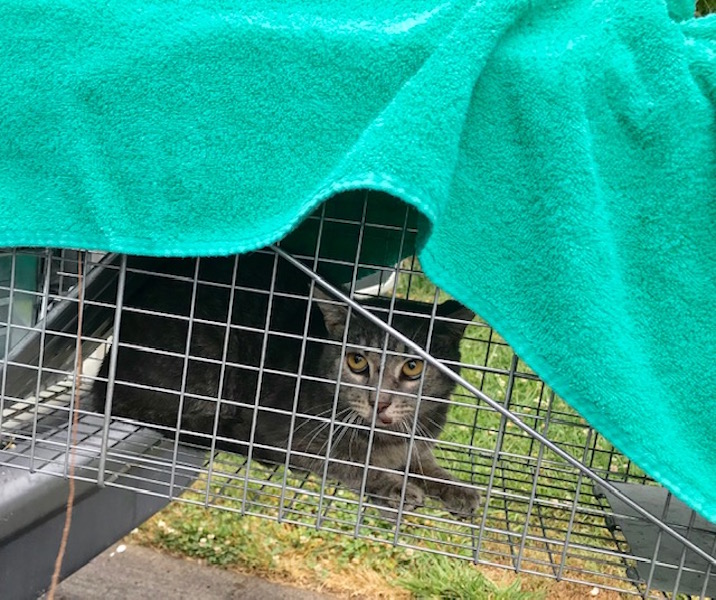 PHOTO: Staff and volunteers from the Williamson County Animal Center have been humanely trapping stray cats this summer to have them spayed or neutered. / File photos by John McBryde 
STAFF REPORTS
The Williamson County Animal Center is a little more than halfway to its goal of spaying or neutering 1,000 cats and kittens that fall under the shelter's new Community Cat program launched in April.
In a press release sent Monday, the county's Animal Center announced that 525 cats and kittens have received spay or neuter services through the new program. The Community Cat program includes an emphasis on the stray cat population in many areas of the county. The shelter took in a record 503 cats in June, and seasonal intake is expected to remain high through September.
Community Cat program coordinator Samantha Anderson has been working to educate individuals and neighborhoods about the stray cat population.
More: Trap, neuter, release program aims to reduce the numerous colonies of feral cats
"Many people have never trapped cats before," she said, "and we want to make them comfortable with how to capture and transport the cats to the shelter. We would love to have more trappers."
Anderson said eight clinic days with extra staff are scheduled for July and August.
"Our goal is to complete 1,000 spay/neuters of outdoor cats," she added.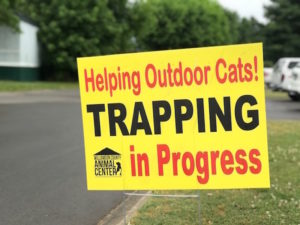 To educate the public about the Community Cat program, WCAC has placed road signs and banners in communities and neighborhoods, employed an extensive social media campaign, distributed brochures and door hangers, and answered hundreds of phone calls.
Shelter Director Ondrea Johnson believes the message is getting across.
"We have had many, many inquiries from citizens wanting to know more about the free program, asking for assistance, and offering to help," Johnson said. "This is a huge step forward for Williamson County, and it shows us the program is working. We want to continue our success with even more participants."
Appointments in July and August are currently available for the free surgeries (also free for any pet cats that go outside), and the public should call 615-790-5590, ext. 1823, to schedule. Space is limited.
Williamson County Animal Center, located at 106 Claude Yates Drive in Franklin, is open for adoptions from 10 a.m. to 6 p.m. Monday through Friday, Saturday from 11 a.m. to 3 p.m. Adoptable animals can be viewed at http://www.adoptwcac.org/.