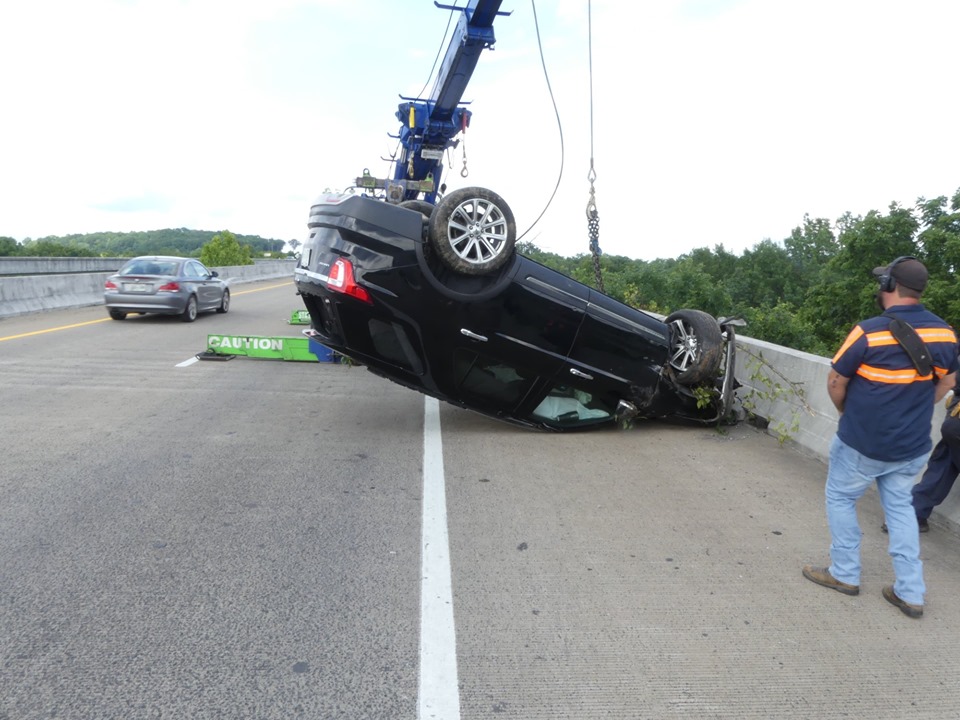 Courtesy photo
By ALEXANDER WILLIS
Members of the Williamson County Sheriff's Office (WCSO) are actively looking to identify a suspect that was involved in a serious motor accident Sunday afternoon that sent one six year-old and his grandmother to the hospital. Public Information Administrator for the WCSO Sharon Puckett said the boy and his grandmother were in stable condition.
At around 1:30 p.m. Sunday, the child and his grandmother were traveling eastbound on I-840, when their black Ford Explorer was forced off the road by a trailer tractor rig that was described as being blue or red. The grandmother said the accident had forced her off the road and down a hill near the Staff Sergeant David L. Loyd Memorial Bridge on I-840. The driver of the trailer tractor rig did not stop after the impact.
Pucket said that the child had considerable scratches and bruises, and that the grandmother had experienced a back injury, but that the two would likely be okay. Both are still recovering from their injuries.
Hit and run crashes have been on the rise in recent years, with 1,980 fatal hit and run crashes reported in 2016 – the single highest amount on record since the National Highway Traffic Safety Administration began tracking statistics in 1975. Of those 1,980 fatal hit and run accidents in 2016, 48 of those occurred in Tennessee.
The WCSO are still looking to identify the suspect in this hit and run incident. Drivers who may have information on the suspect are asked to contact WCSO Sergeant George Poss at 615-642-5762.