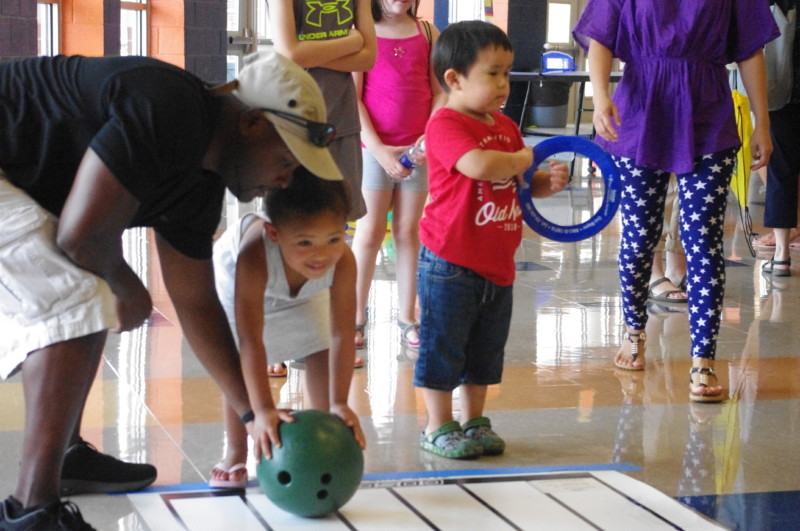 Photo by Alexander Willis
By ALEXANDER WILLIS
The third annual Experience Spring Hill is set to commence July 13 at Summit High School, and features a bevy of new activities geared towards children and families with its all new KidsZone, as well as some guest appearances from some of Tennessee's biggest sports mascots.
Organized by the Spring Hill Chamber of Commerce, the event's theme is "Shop, Eat, Play," with the chamber expanding the "play" aspect to the largest it's been yet.
"The 'play' part of Experience of Spring Hill this year will be one of the best," said Event Chairwoman Kathy Macrander in a press release. "The Nashville Soccer Club will have a soccer inflatable ring to expose kids to the game and have fun with a soccer ball! There will be face painting and balloons, along with a meet and greet with the Mascots from the Nashville Predators, Tennessee Titans and Nashville Sounds. Families will have fun with our new mini golf area and plenty of hands on activities provided by our sponsors and vendors. We invite you to come out with your family to enjoy a cool and fun afternoon of eat, shop and play!"
The new kid-friendly events will all be held at the event's KidsZone, a new addition to Experience Spring Hill sponsored by TriStar Spring Hill ER that will also have kid-friendly businesses at hand.
The new KidsZone is just one new addition to this year's Experience Spring Hill, as is its new career fair that will introduce local businesses that are currently hiring with members of the community seeking employment.
The Spring Hill Chamber of Commerce aims to "positively influence our business culture to create a better Spring Hill," and provides professional development, networking opportunities and support services to businesses within the city.
Experience Spring Hill is set for Saturday, July 13 from 10 a.m. – 2 p.m. at Summit High School, 2830 Twin Lakes Drive.