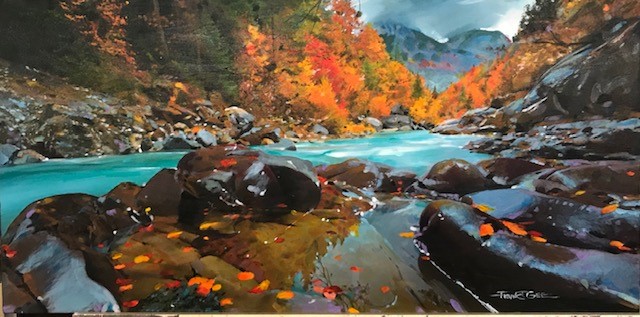 STAFF REPORT
FiftyForward Martin Center is slated to host its annual Martin Masters Art Show and Sale on Oct. 18 — this year's featured guest artist is Frank T. Gee.
"Simplicity would have to be the word that most fully characterizes my art," Gee said in a release. "As human beings living in a fast-moving, aggressive society, we tend to over-complicate matters. We become so concerned with details that we fail to comprehend the true essence — the simple truth — of the life which surrounds us. The oriental tradition of art is based on communication through the simplicity of nature. This philosophy of an art of simple forms, subtle suggestion, and natural subject matter has most greatly influenced my concept of art."
The opening reception for the show and sale is from 5 to 8 p.m. on Oct. 18 at the FiftyForward Martin Center in Brentwood. and the show and sale will continue on Oct. 19 from 10 a.m. to 4 p.m.
A portion of the proceeds from the Martin Masters Fine Art Show and Sale benefit the center's annual fund, providing financial support to expand the center's fine arts program, as well as other services including fitness, health and wellness, volunteerism and lifelong learning.