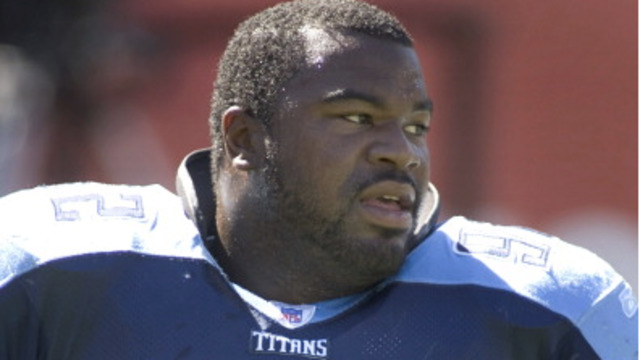 By David Boclair
Less than a decade removed from the end of his NFL career, former Tennessee Titans great Albert Haynesworth is fighting for his life.
The 38-year-old revealed via Instagram on Wednesday that he experienced kidney failure last week and is in need of a donor to provide a replacement organ. He noted that kidney disease has been among several significant health issues with which he has been confronted in recent years.
"It's hard to believe from being a professional athlete to only (eight seasons) in retirement that my body has taken another major blow," Haynesworth wrote. "First with the brain aneurysm (three) seasons out of the NFL to now my kidneys failing me.
"But the bright side of this latest ordeal I can ask for help by asking for someone to generously donate a kidney."
He spent 11 days in intensive care late in 2014 following the aneurysm.
Currently, according to his Instagram post, he is in Williamson Medical Center. He included a photo of himself in the hospital bed, breathing with the help of oxygen.
The Titans selected Haynesworth in the first round (15th overall) of the 2002 NFL Draft after his college career at the University of Tennessee. He spent his first seven seasons in the league with the Titans and developed into a two-time first-team All-Pro.
In 2009, he signed a record-setting free agent deal (seven year, $100 million) with the Washington Redskins. He spent just two seasons and played 20 games with the Redskins, though, and that contract has come to be regarded as one of the worst in history.
He played with Tampa Bay and New England in 2011, which turned out to be his final season.
Now he is facing a much more significant issue.
"If you are interested in giving this precious gift please call Vanderbilt at (615) 936-0695 and hit option 2," he wrote. "Gold bless thank you for your prayers and thanks for sharing this message."
Photo from Getty Images.