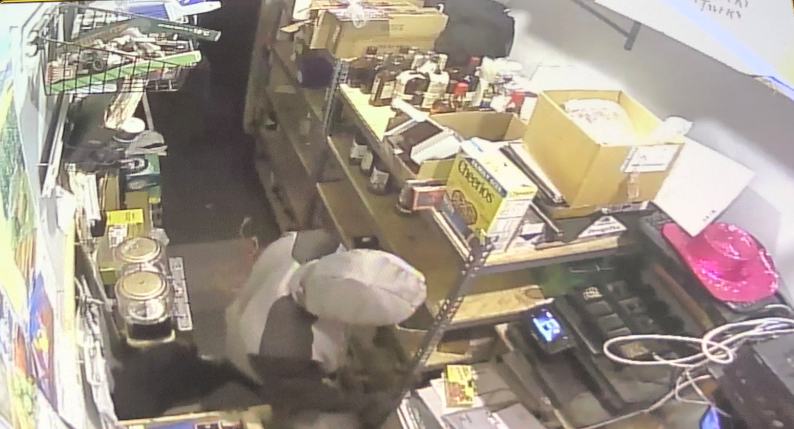 PHOTO: Surveillance footage captures an image of the burglary suspect. / Photo courtesy of Spring Hill Police Department
BY ALEXANDER WILLIS
Froggy and Jeffros, a Spring Hill bar that sits on the northern edge of Port Royal Road, was burglarized Tuesday morning after a suspect reportedly broke in by way of smashing the front door's glass. The suspect gained access to the bar's safe and took an unspecified amount of cash, according to police.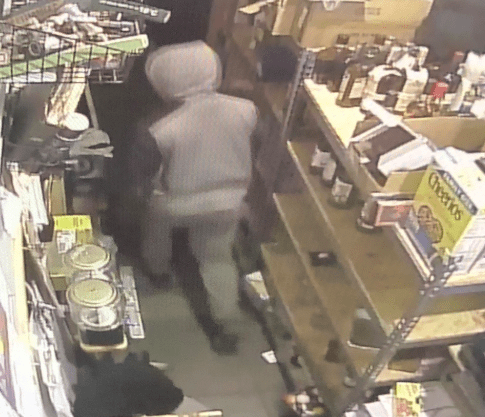 At 4:43 a.m. Tuesday, the suspect reportedly broke the glass of the front door and entered the bar. Police say the suspect left shortly after the initial break-in, and did not appear to take anything. The suspect then returned at 5:07 a.m., entered the office area and gained access to the safe, taking cash.
Spring Hill police are currently looking to identify the suspect. Those with information are encouraged to submit a tip online by clicking here, or to call Maury County Crime Stoppers at (931) 381-4900.