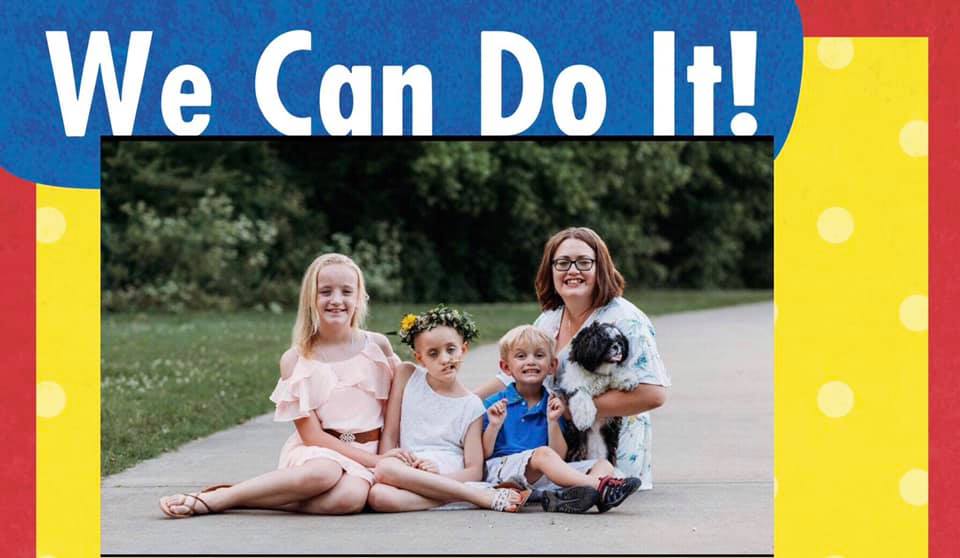 Courtesy photo
By ALEXANDER WILLIS
In 2017, Diana Anderson learned just about the worst news a mother could hear. After weeks of her daughter Olivia suffering from headaches, Anderson took her to the doctor, only to discover she had a small tumor growing in her brain.
After surgery failed to remove the entirety of the brain tumor, Olivia has gone through months of countless radiation treatments and chemotherapy since late 2017, and is continuing to relearn basic muscle functions, such as the ability to walk.
To help support Anderson as medical bills continue to pile up, Grecian Family Restaurant & Bakery in Spring Hill will be holding an all-day fundraiser Monday from 7 a.m. – 9 p.m. All day Monday, 10 percent of all proceeds, which includes breakfast, restaurant, bakery and takeout, will go towards helping Anderson and her family.
Anderson has also set up an online fundraiser to further help support Olivia's journey to better health, which to date has raised more than $5,000.
"I just wish that we didn't have to go through this, I wish that other people didn't have to go through this," Anderson said in a tearful Facebook live video. "I wish to bring out of this so much more awareness, because you just never know what can happen, and I just feel like we never would have thought Olivia would have a brain tumor. You just never think when you see the commercials on TV, or the fundraising opportunities that it's going to be your child."
Those who wish to support Anderson are encouraged to visit Grecian Family Restaurant Monday, or to visit Anderson's online fundraiser, which can be done by clicking here. Grecian Family Restaurant is located at 2003 Wall Street, Spring Hill, TN 37174.