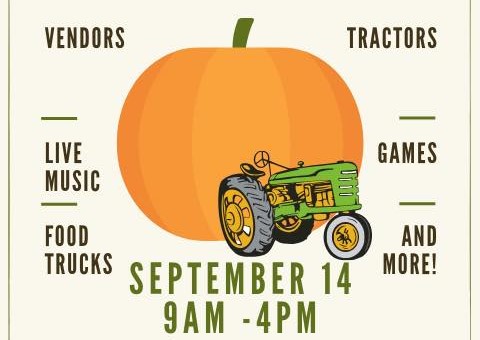 Courtesy photo
By ALEXANDER WILLIS
Benefitting the Rippavilla Plantation and Spring Hill High School's Career Tech Program, this Saturday Spring Hill residents will have the chance to see dozens of antique tractors, classic cars and more on the grounds of the historic Rippavilla Plantation.
"Just in time for the winding down of summer, come out and enjoy the free Harvest Festival and Antique Tractor Show at Rippavilla, while supporting two great nonprofit causes," Pat Bearden, executive director for Rippavilla Plantation, said in a press release. "This family-friendly event will be jointly hosted from 9 a.m. – 4 p.m. Saturday, Sept. 14, by historic Rippavilla and Spring Hill High School Career Tech Program, with proceeds benefiting both organizations."
Live music courtesy of multiple local bands will be featured throughout the duration of the event, with plenty of history exhibits to boot. Among the history exhibits will be demonstrations of butter churning, basket weaving, stain glass making and soap making, to name a few. Yard games will also be featured at the event, for both young and old alike.
Guests would do well to come hungry as well, as a litany of food trucks will be present during the event, along with a few dozen vendors carrying all sorts of antiques and trinkets.
Being featured as a vendor at the event is free. Those interested are encouraged to sign up online by clicking here.
The event is free to attend. Rippavilla Plantation is located at 5700 Main St., Spring Hill, TN 37174.