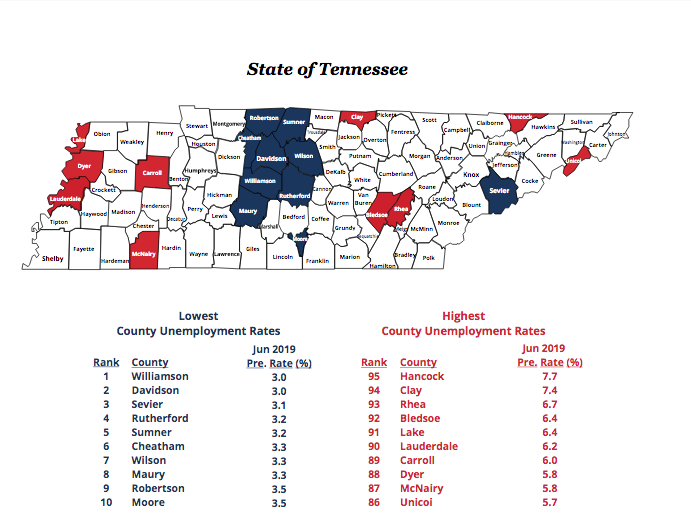 STAFF REPORTS
A report from the Tennessee Department of Labor shows Williamson County, tied with Davidson County for the lowest unemployment in the state.
In June, Williamson and Davidson counties both showed 3 percent unemployment. According to a release from TDOL,  the new figure represents a 0.8 of a percentage point increase for Williamson County and a 0.7 of a percentage point jump for Davidson County.
The state overall saw an increase in unemployment: 61 counties have unemployment rates below 5 percent, while 34 counties now have unemployment rates at, or above, 5 percent, the release said.
"No one likes to see unemployment increase in every county across the state," said TDLWD Commissioner Jeff McCord. "But the rates typically increase this time of year because we see a lot of seasonal unemployment during the summer months, mostly because school is not in session."
Unemployment nationally increased from 3.6 percent to 3.7 percent in June.