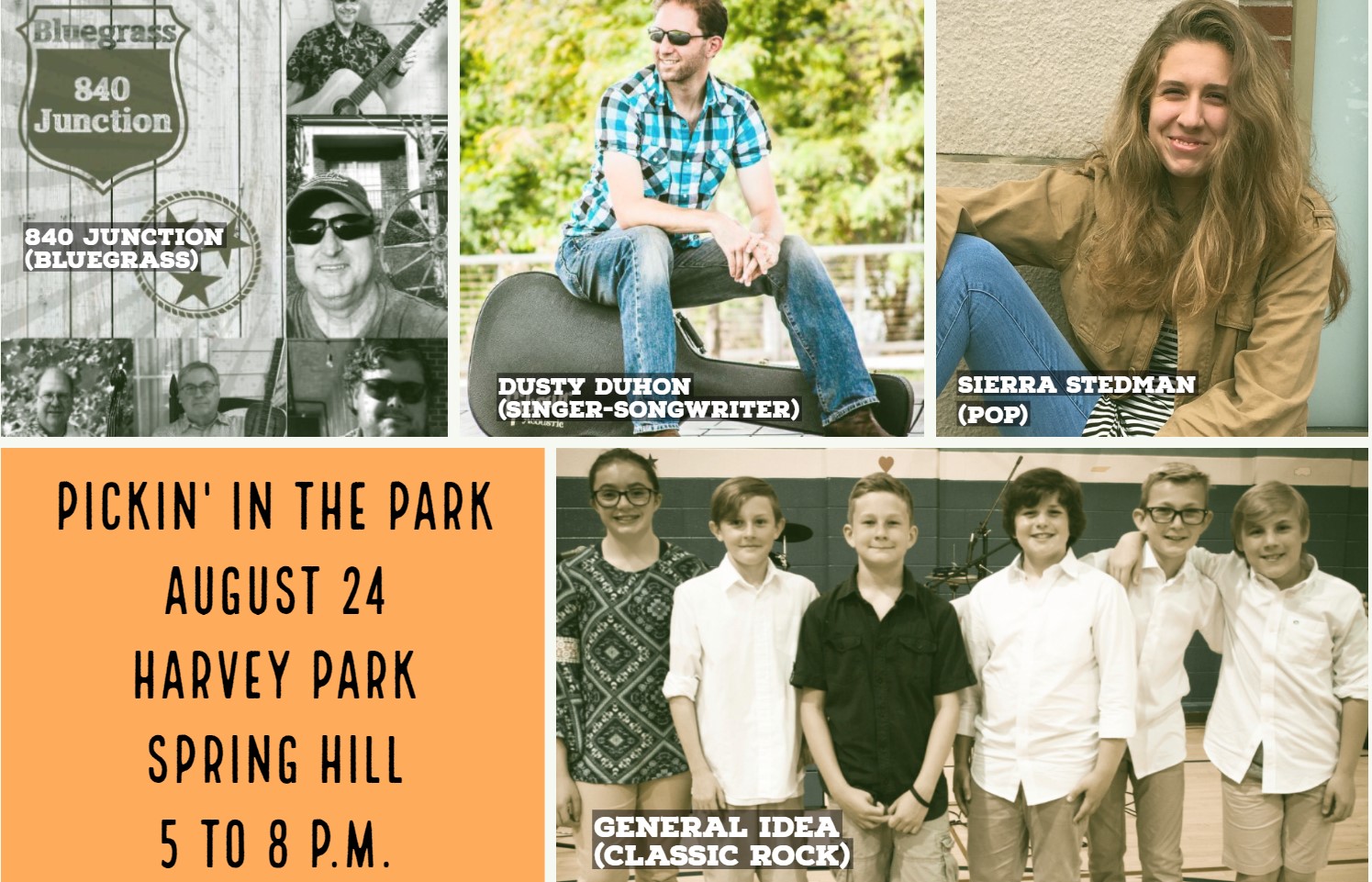 Courtesy photo
BY ALEXANDER WILLIS
Pickin' in the Park, Spring Hill's longest-running music festival held five times a year, is ready to kick off for the second-to-last time of the season this Saturday. 
Held at Harvey Park at 4001 Miles Johnson Parkway, this month's music festival will include performances from 840 Junction, Dusty Duhon, Sierra Stedman, General Idea, Matt Meyer, John Martin Keith and Michael Ricks.
General Idea is among the lineup's newest acts to perform at the event, and is a classic rock cover band composed entirely of kids. Matt Meyer, who'll be performing folk, rock and ska-inspired music Saturday, is also the original creator of the music festival, which saw its first showing back in 2013. 
Meyer is also the creator of Music at the Mansion, another music festival held at Rippavilla Plantation that recently saw its final showing of the year, as well as the Jazz Festival, which is set to kick off for the second time since its debut last year this October.
"This kind of event is rare in Spring Hill, it's still kind of a young town," Meyers said. "This is just another way for people to enjoy music."
The event will be held at Harvey Park, just off of Main Street on Miles Johnson Parkway. The event is free to attend, with its organizers touting the music as "family-friendly," with food also available for sale. Guests are encouraged to bring picnic blankets, chairs, or anything else needed to get comfortable on the grass.
If parking fills up to capacity at Harvey Park, guests are also permitted to park at the First Baptist Church right next to Harvey Park. Harvey Park is located at 4001 Miles Johnson Parkway. Further questions about the event may be forwarded to Meyer by calling (731)616-0664.