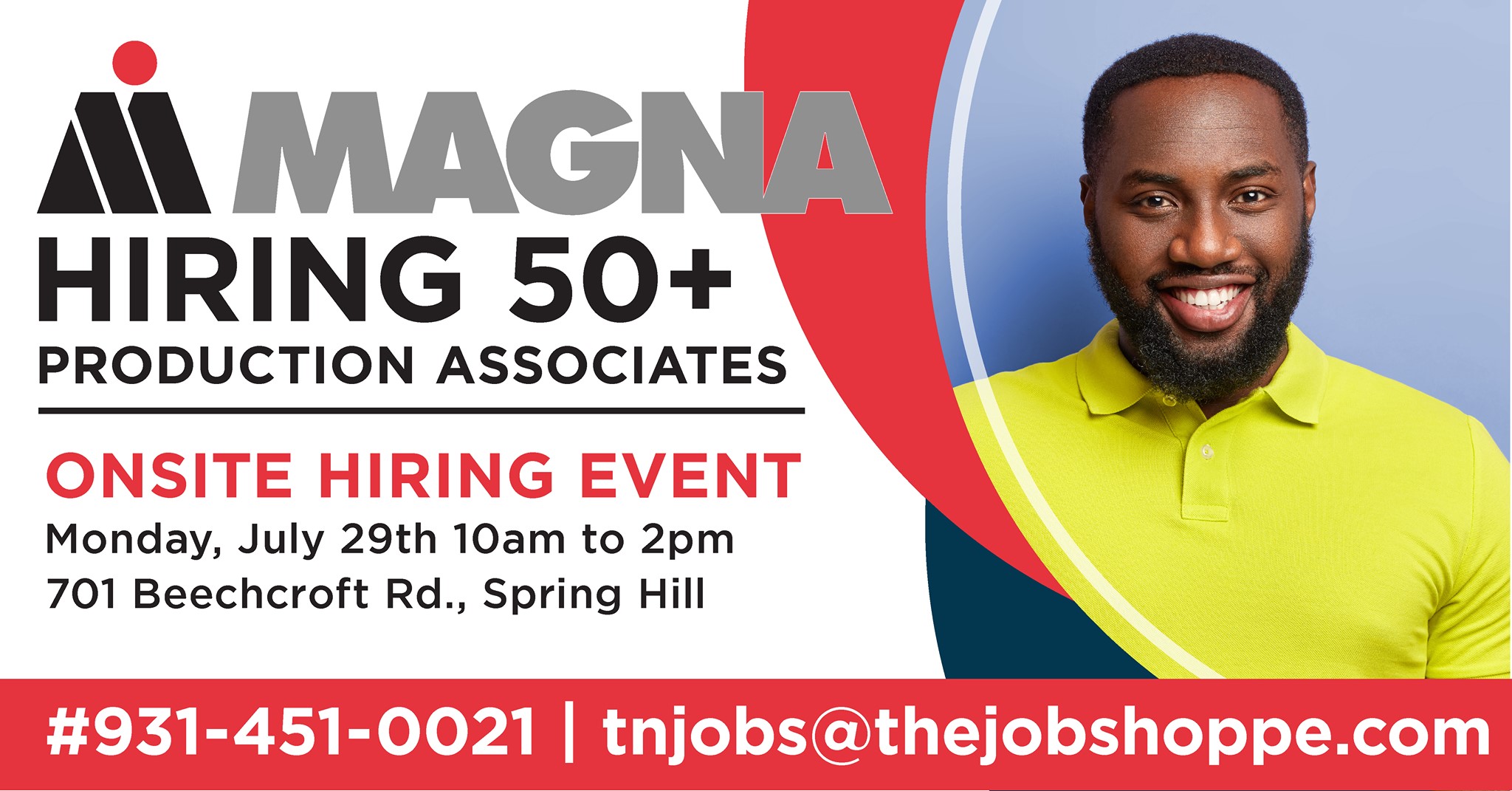 Courtesy photo
By ALEXANDER WILLIS
Automotive supplier MAGNA in Spring Hill will be holding a hiring event this Monday, with the company looking to hire more than 50 new employees with wages starting at $15 an hour.
The event will be held Monday from 10 a.m. to 2 p.m. at the MAGNA manufacturing facility at 701 Beechcroft Road, Spring Hill, Tenn., 37174.
MAGNA is currently seeking more production operators, with duties involved being working the assembly line, as well as other general labor duties. Benefits for all positions include paid short-and-long term disability, life insurance, paid training, referral bonuses, retirement, vision and dental.
Qualified candidates must be ready and willing to work eight-to-12 hour shifts six days a week, as well as work the second and third shifts in the afternoon and evening hours.
The single largest automobile parts manufacturer in North America, MAGNA was founded in 1957, and saw more than $40 billion in revenue in 2018. With roughly 174,000 employees working across 348 manufacturing operations across the continent, the company institutes profit sharing mechanisms for eligible employees as written in its own corporate constitution.
Applicants are asked to bring with them two forms of ID, such as a driver's license, passport or birth certificate. Registration is not required, with those interested welcome to show up to the event any time between 10 a.m. and 2 p.m. Monday. Spots are limited, however. Reservations may be made by calling (931)451-0021.