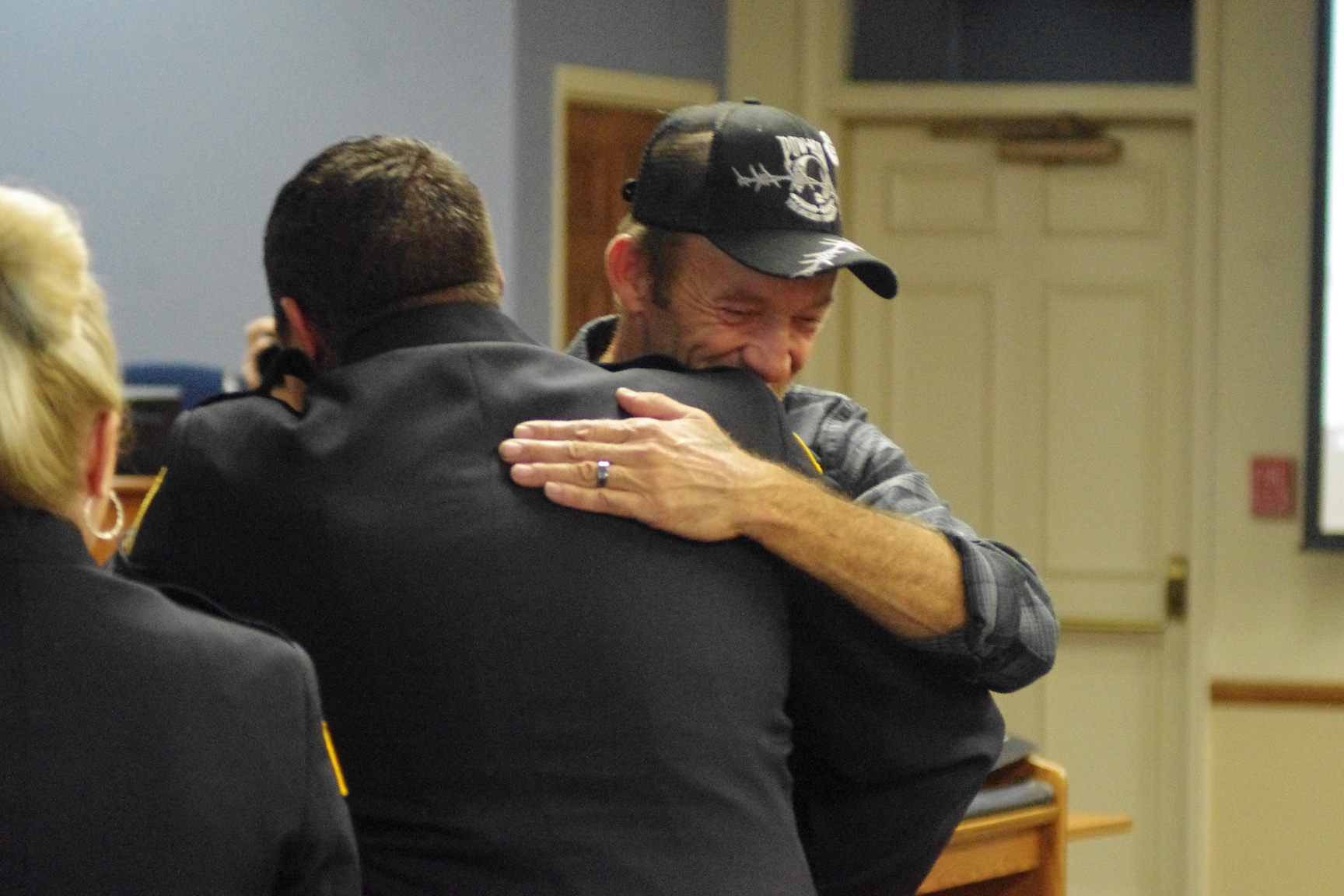 PHOTO: Dale Crumback (right) embraces Nick Kolesar, the Spring Hill firefighter who rescued him last month during a city meeting on Monday. / Photo by Alexander Willis
By ALEXANDER WILLIS
The Spring Hill Fire Department was recognized during a city meeting Monday night for its heroic efforts in rescuing a construction worker last month. 
That construction worker was Dale Crumback, who after a collapsed bridge left him suspended in his trackhoe excavator 20-odd feet in the air, was ultimately extracted and rescued by Spring Hill Firefighter Nick Kolesar with the support of other Spring Hill firefighters.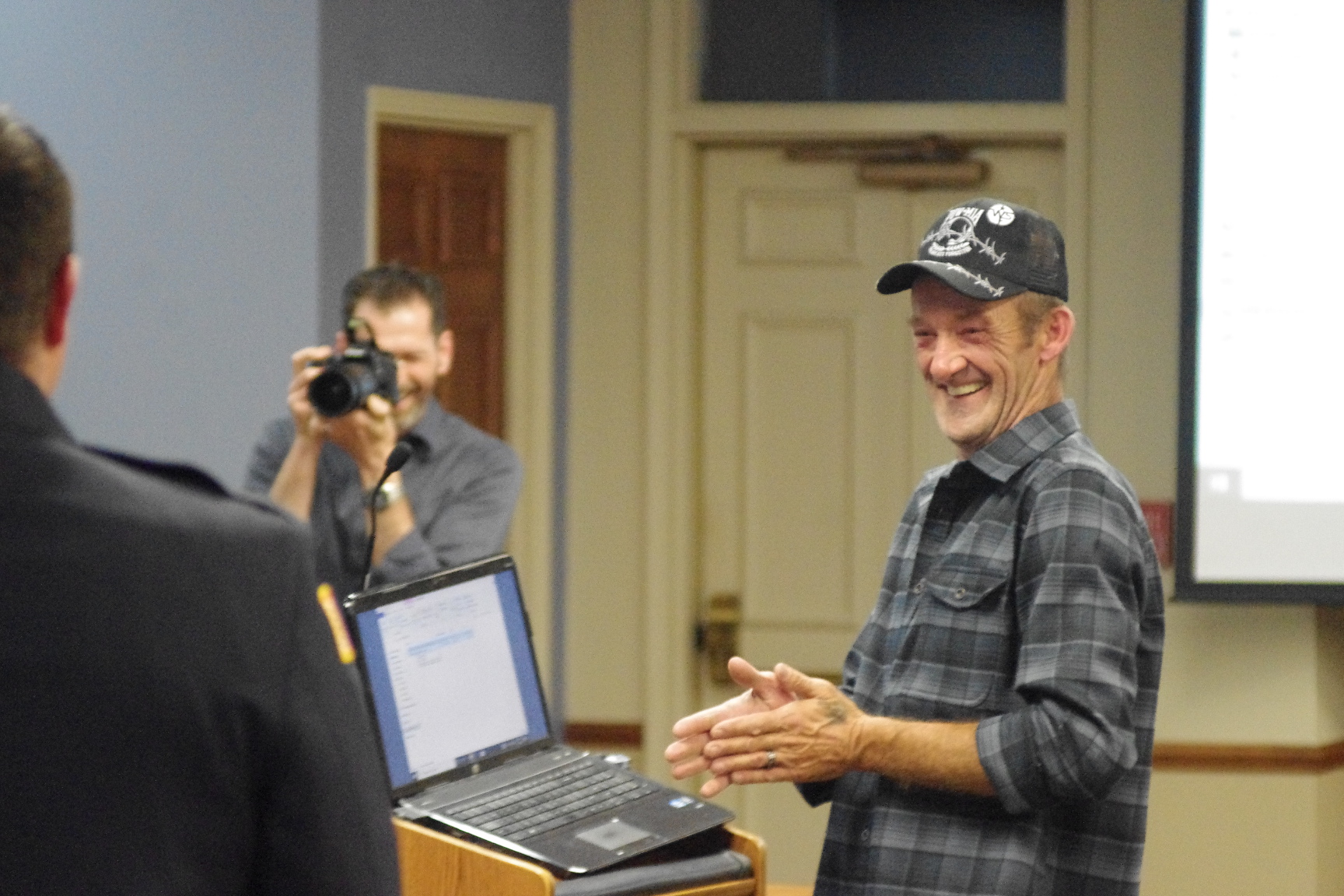 "We were [working on] the bridge, there was a trackhoe on the other side doing the same thing," Crumback said, describing the incident. "Before that, I had to stop and fix my machine, so I was a little bit behind him. I was in a hurry to go across, and when the bridge fell, it pushed the bridge to the east and the head wall fell and pulled me in."
Crumback said one of the first things he did was phone his wife, Denise. Crumback said he first considered climbing alongside his trackhoe to safety before his wife told him to "sit still."
Fast forward to Monday's meeting, and Crumback had the chance to publicly thank the Spring Hill Fire Department for their efforts, and singled out Kolesar for his bravery.
"Well first of all, I want to thank the good Lord for giving these gentlemen the training they need and for bringing me out safely," Crumback said. "I appreciate each and every one of them… especially you Nick."
As chance would have it, the fire department had just concluded extrication training just a few days prior to the rescue that had gone through nearly identical rescue scenarios. Fire Chief was shocked with the timing of the rescue, calling it "a true end of the class."