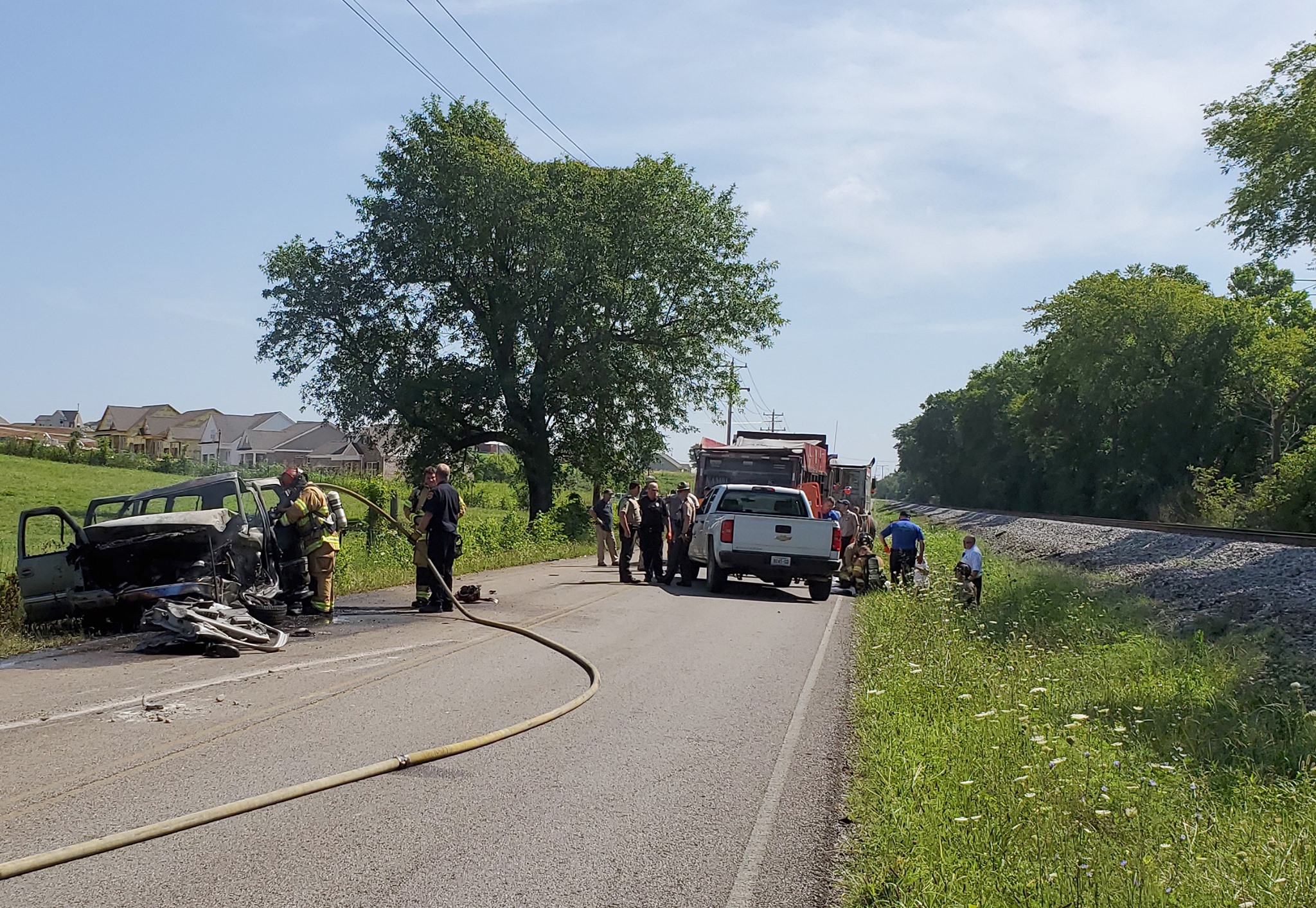 PHOTO: First responders continue to work the scene of the accident on Cleburne Road Tuesday morning. / Photo courtesy of the city of Spring Hill
By ALEXANDER WILLIS
The individual who was involved in a serious vehicle accident on Cleburne Road Tuesday was described as being in "stable condition" by Lieutenant Justin Whitwell with the Spring Hill Police Department. Bill Miller of the Tennessee Highway Patrol wrote that the man suffered "serious but not life threatening injuries."
Driving south on Cleburne Road after dropping his daughter off at Spring Hill Middle School, the man, whose name has not been released, collided head on with a dump truck. Rendered unconscious while the vehicle erupted in flames, the man was rescued shortly after by two of the dump truck drivers, two other bystanders, and Chris Crumely of the Spring Hill Public Works Department.
More: Spring Hill city employee and bystanders rescue man from burning vehicle
Spring Hill Fire Chief Terry Hood previously said that the bystanders efforts had saved the man's life, as the first vehicle to respond did not carry water and wouldn't have been able to extinguish the flames.
When asked to comment on the incident, Crumely said he appreciated the support that he had received from the community and media, but that he only wanted "everyone to keep that gentleman in their thoughts and prayers and not make it about me or anything else like that."
The rescue was a joint effort by the Spring Hill, Columbia and Maury Fire Departments, the Spring Hill Police Department and the Tennessee Highway Patrol.