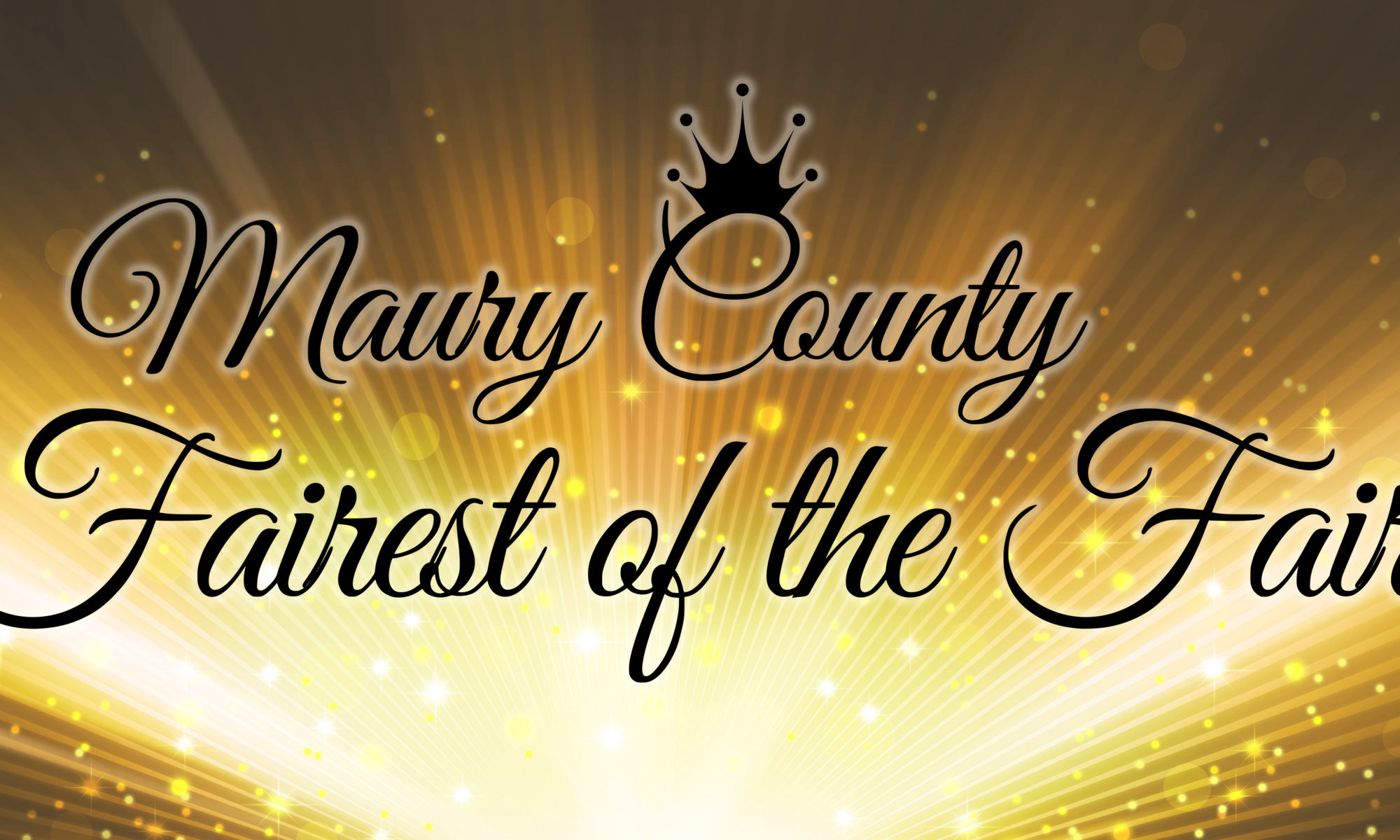 Courtesy photo
By ALEXANDER WILLIS
The annual Fairest of the Fair pageant, which sees youth from newborn babies all the way up to 21-year-olds compete to be crowned the Fairest of the Fair, is set to kick off at 1 p.m. Saturday at Cherry Theater, Columbia State, 1665 Hampshire Pike, Columbia, TN 38401.
Age categories for the pageant include Baby Miss for newborns to 11 months old, Toddler Miss for ages 1 – 2, Tiny Miss for ages 3 – 5, Little Miss for ages 6 -7, Petite Miss for ages 8 – 9, Junior Teen Miss for ages 10 – 12, Teen Miss for ages 13 – 15, and Miss Fairest of the Fair for ages 16 – 21.
Last year's pageant saw Mt. Pleasant High School student 16-year-old Graciee English take the Miss Fairest of the Fair crown, who also became the first Afican-American contestant to win the pageant – something that brought tears English's mother, as was detailed further by the Daily Herald.
Runner ups in all age categories will receive a trophy, with category winners receiving a crown, sash and trophy, as well as an invitation to the Fair Gala. The of the Miss Maury County Fairest of the Fair will receive a prize package, as well as the chance to represent Maury County at the Tennessee State Fairest of the Fair competition.
General admission is $10 for those 13 years-old and up, $5 for those 7 – 12, and free for those six and under.
The Fairest of the Fair pageant is organized in part by the Maury County Fair, which is set to open its gates for its 71st time annually on Tuesday, August 27, and remain open until Saturday, August 31.