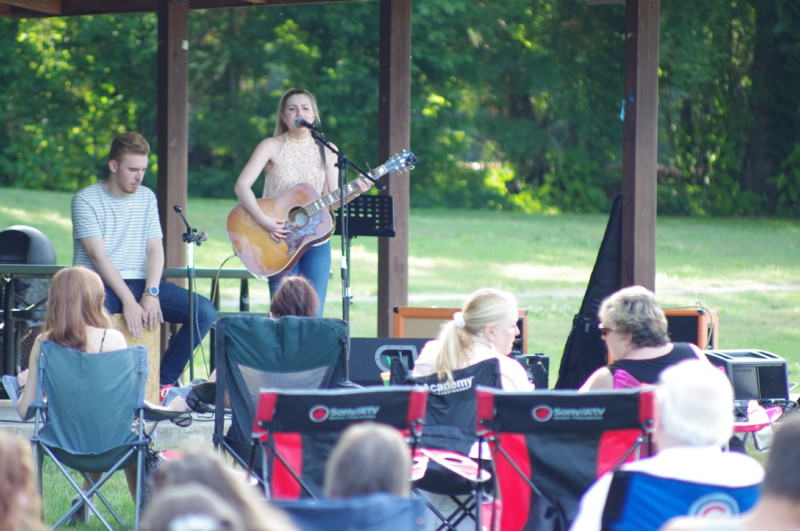 Photo by Alexander Willis
By ALEXANDER WILLIS
Pickin' in the Park, Spring Hill's iconic summer music performance event, is kicking off its third night of the season this Saturday from 5 – 8 p.m. at Harvey Park. The event will continue once a month over the summer, ending in September.
The lineup for Saturday's show consists of Just Whiskey, Rebel Hill Blues Band, Gradient, Anam Cara, Eliana Petit, Thanks a Chameleon and Collins. The event is free to attend, with guests encouraged to bring blankets and chairs for the optimal experience, as well as some cash for the food truck.
Originally started in 2013 by Spring Hill resident Matt Meyers, the event has proved popular with city residents, something Meyers attributes to its simplicity in just being about music, as well as its inviting outdoor venue.
"This kind of event is rare in Spring Hill. It's still kind of a young town," Meyers said. "This is just another way for people to enjoy music. There's no vendors, there's no hoopla… it's just music."
If parking fills up to capacity at Harvey Park, guests are also permitted to park at the First Baptist Church right next to Harvey Park. Harvey Park is located at 4001 Miles Johnson Parkway. Further questions about the event may be forwarded to Meyer by calling 731-616-0664.