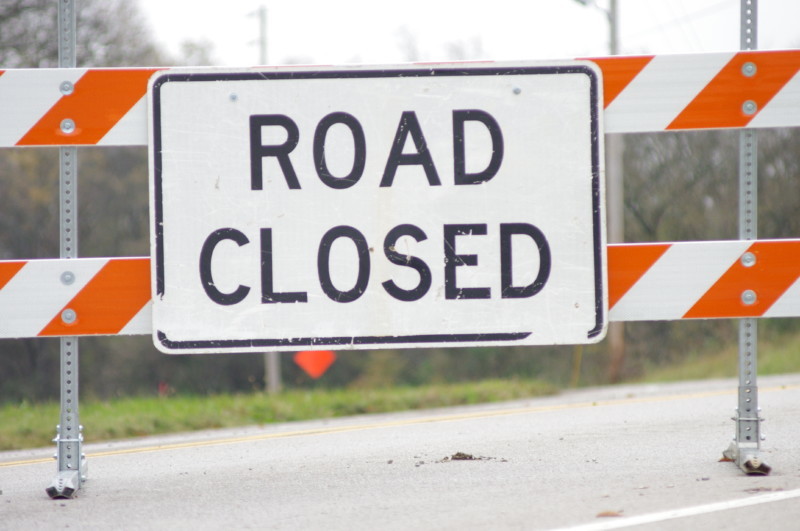 Photo by Alexander Willis
BY ALEXANDER WILLIS
Multiple road closures along Duplex Road in Spring Hill begin today as part of the ongoing widening project that will eventually see Duplex Road widened to five lanes.
"Both Augusta Trace entrances will be closed Sept. 20-27 while the roadway is being brought up to grade," wrote Communications Director Jamie Page in an email. "Detour signs will be posted, which will go through to the back entrance/exit (Crenshaw Court and Prescott Way). The Duplex project contractor, Eutaw Construction, will distribute letters explaining these closures, along with a map, to all residents in Augusta Trace."
"Hurt Road at Duplex Road will be closed Sept. 20-23 while the road is being brought up to grade," Page wrote. "Hurt Road will close Friday afternoon after school traffic. Eutaw will be working on the roadway throughout the weekend (the contractor has received a waiver to the no-work ordinance). Hurt is expected to reopen early Tuesday morning. Eutaw will notify the school system of this work, and traffic will not be allowed beyond Prescott Way on Hurt Road. Detour signs will be in place. "
Notices of the closures will be posted on signs along Duplex Road, with Port Royal Road and Cochran Trace Roadway also seeing lane shifts from September 20 – 27. Drivers are also advised to maintain the speed limit of 25 miles per hour on Duplex, as well as to pay close attention to construction signage.
Originally planned to be completed by April of 2020, the project was delayed back in June, and is now expected to be completed sometime during fall of 2020. The delay was due in part to utility companies not moving their utility poles on schedule.
Once completed, the expanded road will also see a nine-foot wide multi-use trail installed on the north side of the road, while the south side will see a five-foot wide walking trail, extending the entire 3.2 mile-long stretch of road.