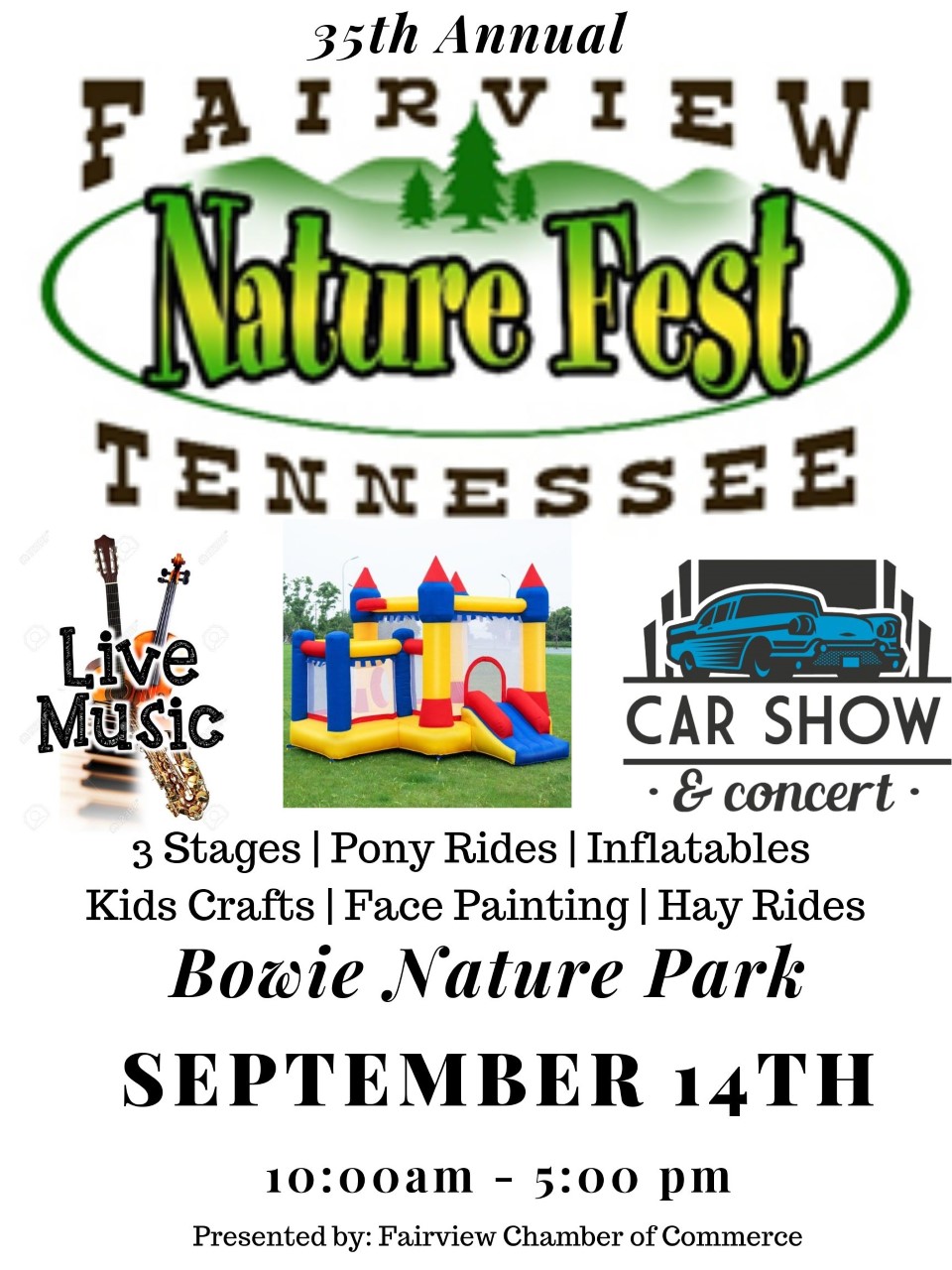 STAFF REPORTS
On Saturday, Sept. 14 from 10 a.m. to 5 p.m., Bowie Park will be taken over by Fairview Area Chamber of Commerce to host NatureFest. The family-friendly event celebrates the conservation of the park, according to a release.
 The daylong event includes live music, food, pony rides, hayrides, face painting, games, bounce houses, a children's theater, a main stage with bluegrass and country bands, an acoustic stage and an auto show. The Fairview High School choir, band, and thespian society all participate in the event and volunteer.
More from the release:
Co-Chairperson Brian Wutz, "The continued conversation and enjoyment of Bowie Park defines the City of Fairview. The Chamber of Commerce is proud to partner with the City and Bowie Park for the 35th year of NatureFest to bring this family friendly event to life for our citizens and local business community.  We enjoy the park, learn about nature and local history, and have a lot of fun. The focus of NatureFest is clearly on the kids however we offer great food, shopping with local vendors, fellowship, and live bluegrass and country music playing all day on two stages for adults. It's a day to engage with the community and have fun!"

NatureFest is expected to draw between 4,000 – 8,000 visitors. Handicapped parking is available. Parking donations of $10 are accepted to fund the Chamber and local high school scholarships.