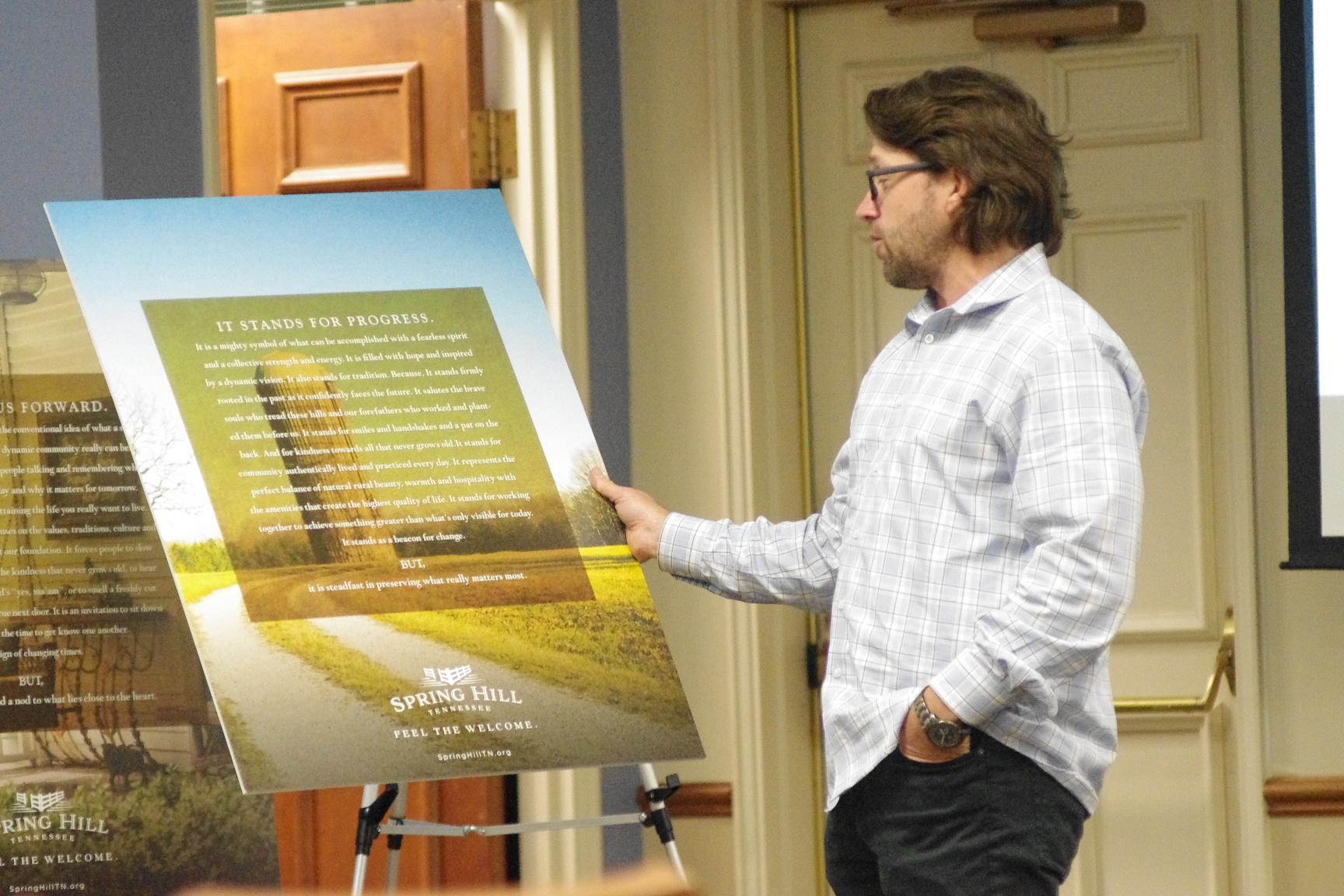 PHOTO: Steve Chandler presents what was the culmination of months' worth of work during a city meeting at Spring Hill City Hall Monday night. / Photo by Alexander Willis
By ALEXANDER WILLIS
"Feel The Welcome."
More than a year after having first approved a resolution to explore a new branding initiative for the city, Spring Hill leaders finally got to see the results of that decision during a special presentation Monday night.
During the presentation, the city's proposed new logo, motto and brand story were explained in detail by Steve Chandler, owner of the marketing firm Chandlerthinks LLC, the firm hired by the city to conduct the branding initiative back in January.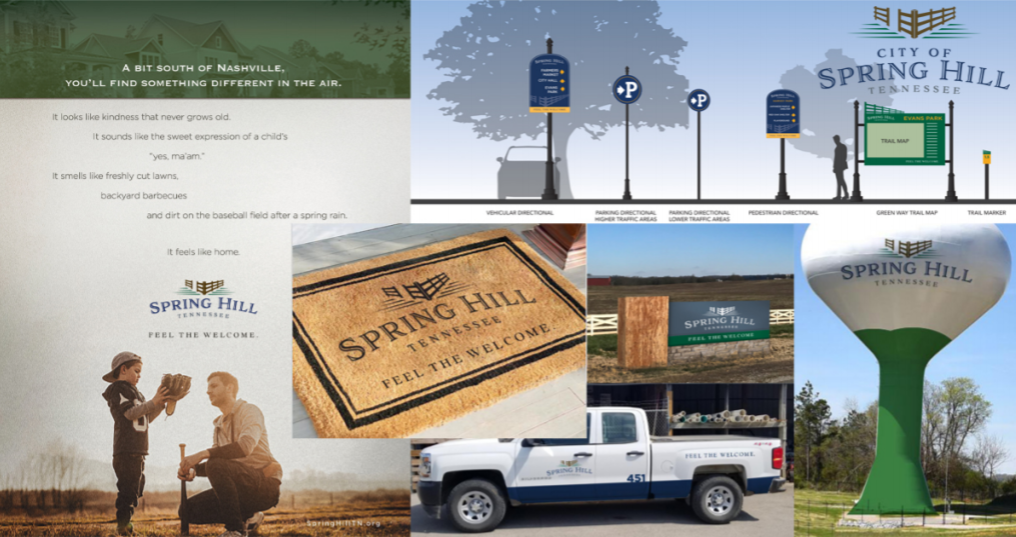 "This project [saw] input from a lot of people, in fact I think we had almost 2,000 people give us input to this project," Chandler said. "We had interviews, we had listening and learning meetings, we had focus groups, town hall meetings, we had a lot of participation on a branding Spring Hill Facebook page that was created."
"[We had] two different focus groups calling [Spring Hill] an 'awkward teenager.' We've been growing so much, it's hard to keep up. We're kind of like that awkward teenager – we know there's better days ahead as far as getting where we want, but it's kind of tough getting there. The fact that it came up in two focus groups was almost too funny not to bring forward."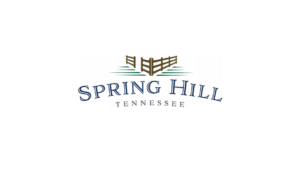 Towards the beginning of the presentation, Chandler unveiled a new logo for the city: the phrase "Spring Hill, Tennessee" in blue, with an open fence drawn above it – something Chandler said exemplified the openness and welcoming nature of the community. In addition to the new logo, Chandler also unveiled a new city motto: "Feel The Welcome."
The branding of the city went much deeper than just a new logo and motto, however. Through the use of consistent branding across multiple channels, Chandler said that Spring Hill could unify all five senses to communicate a comprehensive message to guests and residents alike.
For example, with sight, the city could implement its branding message through signage, advertising and art. For sound, city employees could be consistent in their greetings and with how they answer phone calls. For touch, the city could have promo items that coincide with the city's brand story. For taste, the city's brand message could even be applied to food, as well as to candles, soaps and flowers for smell. Chandler noted a well-known candle scent in Franklin as an example: gunpowder and whiskey.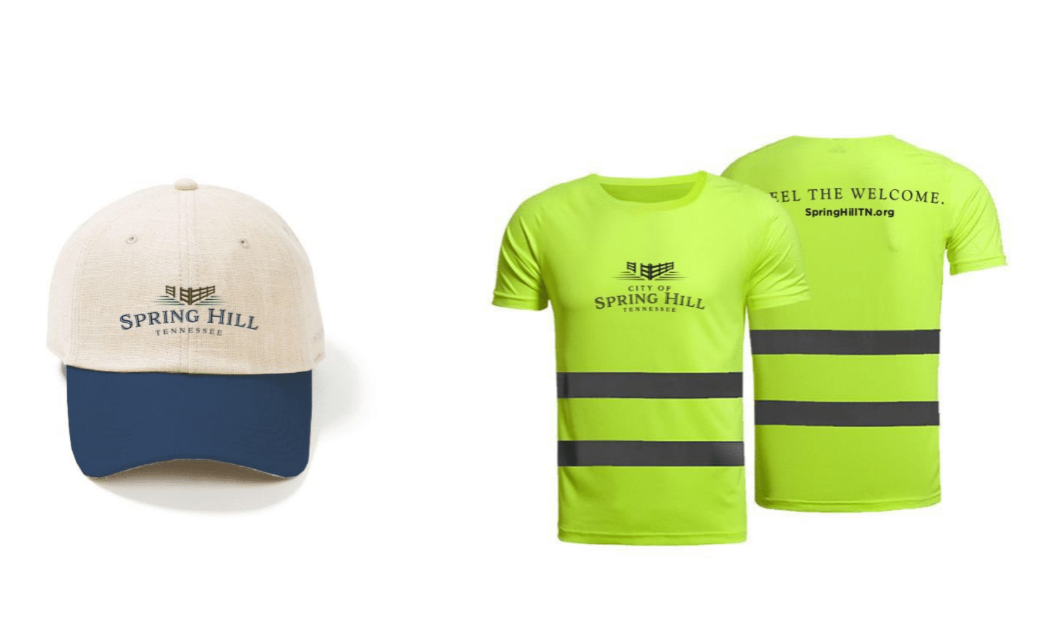 Before city leaders were able to provide feedback at the conclusion of the presentation, Alderman Matt Fitterer noted that the details of the branding initiative had been noticeably absent from that meeting's packet, which was available both in print at the meeting and online for residents to view at their discretion. After asking why the information had not been made public, City Administrator Victor Lay chimed in with an explanation.
"This was information that we wanted to present to the community," Lay said, "and so as we sat and discussed it, we made the determination that we were going to hold this piece from the packet."
Mayor Rick Graham provided some additional details as well, noting that the Economic Development Commission (EDC) has not had a chance to vote on the branding initiative by the time the packet was put together.
"The initial plan by me was to do a separate night, do a big town hall [and] bring people out, and they thought we need to do it in this format," Graham said. "Plus, the EDC had not even voted on it yet by the time the package went out, so they needed to see it first. We wanted it to be presented where you didn't just take it all in by reading."
Despite the explanation, Fitterer was visibly displeased with the fact that the information had been withheld from the packet, as was Alderman Hazel Nieves.
"We got plenty of time – this doesn't have to be even in two weeks, we could take some more time," Graham said. "This is just the launch. I don't understand why everybody's so concerned about all the answers tonight… we got time."
"With all due respect mayor," Neives responded, "I think a part of that – at least for me – [was that] I was very confused why the information wasn't there in the first place like everything else is in the packet."
Regarding how the presentation sat with the board, reactions were mostly positive.
"I felt like you listened," Graham said. "You took all this input in from a couple thousand people, and what I read, it resonated with what I thought I hear from people all the time. I liked it."
"A lot to digest, but I thought your presentation was really good," said Alderman Kevin Gavigan. "I'll let all of the good feels that come with it kind of simmer so I can really mature my thoughts about it, but thank you for the presentation and the work that you guys have done."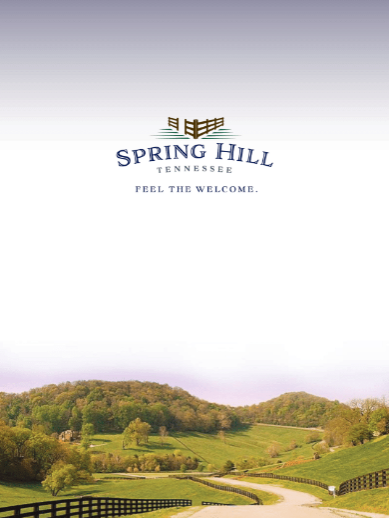 Alderman Dan Allen was less thrilled with the presentation, however, explaining that the logo and motto didn't sit well with him.
"I get what you're trying to do, and I like the notion of the story telling aspect and things like that," Allen said. "I look at the logo and… it's a fence. All those things we talked about; family, uniqueness, southern hospitality – I get it, but that doesn't invoke it for me. And I don't know what to tell you other than I'm just not feeling it man, and I don't mean to be rude by that. And the 'Feel the Welcome'… it just feels a little off."
"I said this at the beginning of this project, and I'll say it now: not everybody's going to like the logo," Chandler responded. "I told you all, not all of you all are going to like the logo. It's okay – it is important, but it's subjective – it's completely subjective. Your story is deeper and wider than just a logo, and the logo's not trying to say everything, because it can't – it can't possibly say everything about Spring Hill."
Read below to view the brand story developed by Chandlerthinks LLC in its entirety. The brand story is designed to be used as a lens in which to look at every future decision through; whether it be the design for a new city hall, or something as simple as the answering message at the Spring Hill Public Library.
Southern hospitality isn't just a catchphrase; it's an inspired way of life. It's also not an option, but an institution with roots that run deep. It's part of the comforting, soul-satisfying effect you might expect to still find in a few small towns scattered throughout the south.
Yet, despite unprecedented growth, transforming from a peaceful little town into a rising small city in a few short decades, Spring Hill, Tennessee has managed to retain the very essence of southern hospitality and culture that has attracted so many seeking to experience it for themselves. 
Those who visit, or are lucky and blessed enough to live here, find it in the traditions and values woven into the fabric of this middle Tennessee community. And in the compelling stories of brave souls and forefathers that still ring throughout the rolling hills and the strong foundation they've laid for our future.
You can see it in the beauty of the lush greenways, parks and trails, ponds and creeks that wind their way in and out of quiet neighborhoods. And in the humble silos that subtly salute our agricultural roots and the folks who pass them by each day. You can hear it in the polite expression of a child's "yes, ma'am". You can even smell it in the freshly cut lawns, the backyard barbecues and the dirt on the baseball fields after a spring rain.
Most of all, you can sense it in the kindness that never grows old – in the way we treat visitors and well, everyone, like family, making all feel welcome. From a smile and a handshake to a simple pat on the back, there's a charm in a place where the little things still count for a lot. Guess you could say we've managed to preserve what matters most.
So it's no wonder young families, professionals, businesses, entrepreneurs and retirees from all over are drawn here seeking a way of life that simply can't be found just anywhere. They desire and appreciate what life in The Hill has to offer. And they've helped create a new brand and spirit of southern hospitality that's positioning us well for the future.
Today, we're a town on the move with a fearless spirit of innovation and an inspired vision that includes a new downtown district, park space and community events. And like an awkward teenager experiencing short-term growing pains, we can see beyond the present to the more mature version yet to come.
A place where bold ideas and new ways of thinking continue to be welcomed and encouraged. Where people are committed to work together, serve together, engage with one another and take a no-strings-attached, Golden Rule approach that inevitably leads to lifelong connections and a true sense of community.
In Spring Hill, we're committed to the highest quality of life and to finding that perfect balance of natural rural beauty and city amenities infused with the spirit of friendliness and hospitality we've come to appreciate and expect. Because, we're really still a small town at heart.
In the same way that General Motors could see the opportunity and potential for this mighty little town 35 years ago, today we see the big picture and all the many possibilities that lie ahead. Sure, change is inevitable, but here some things never change. And from here, we can see another hundred years.