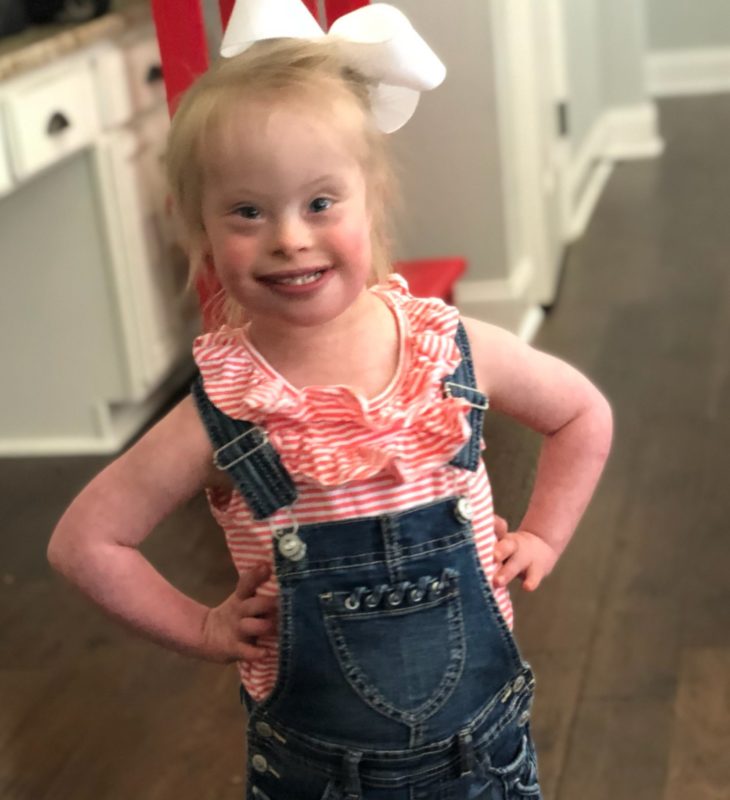 Maddox Claire Goodgine, age 5, went to be with Jesus on July 19, 2019.
Maddox was a Miracle Kid as an Ambassador for the Children's Miracle Network.  She has been an honorary member of several cheerleading squads.  She was a joy and an inspiration of mighty strength in a small package.  She was loved and known by many people and impacted their lives.
She is survived by parents, Clay and Leigh Williams Goodgine; sisters, Lauren Sinor and Briley Sinor all of Nolensville, Tennessee; grandparents, Roy and Helen Williams of Nolensville, Tennessee, Janice (Tom) Fortenberry of Columbia, Tennessee and Danny (Melanie Staley) Goodgine of Mt. Pleasant, Tennessee; great grandmother, Sarah Louise Williams of Smyrna, Tennessee; aunts and uncles, Neal (Carol) Williams, Corey (Lisa) Goodgine, Athena (Jim) Patterson, Tommie (Craig) Allen and Chris (Scott) Sullivant and other loving family members.
Funeral services will be conducted 3 p.m. Sunday, July 21, 2019 at Judson Baptist Church, Dr. Gene Mims, Gwen Pullen and Terry Campbell officiating.  Visitation will be 4-8 p.m. Saturday and one hour prior to the service on Sunday at the church.  Interment will be at Nolensville Cemetery.  Active pallbearers will be Neal Williams, Corey Goodgine, Scott Sullivant and Mark Leath.  Honorary pallbearers will be Summit All Star Cheerleaders and Nolensville High School Varsity Football Cheerleaders.
WILLIAMSON MEMORIAL FUNERAL HOME, 615 794-2289, williamsonmemorial.com.