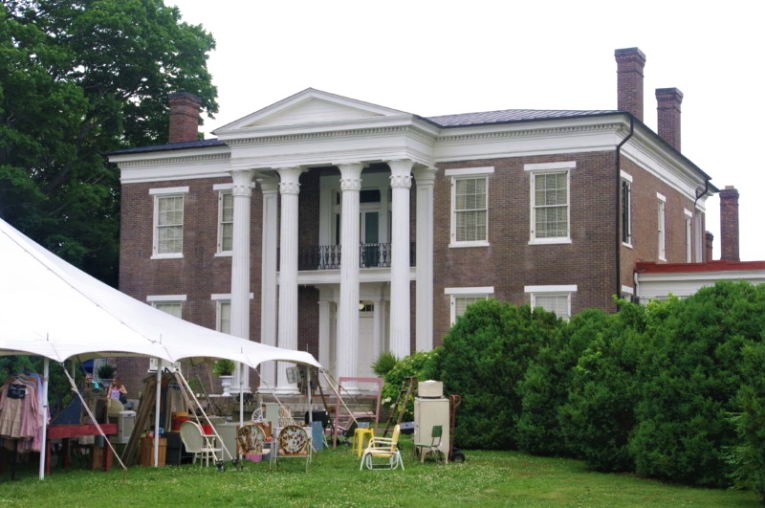 PHOTO: Last year's Swanky Plank, the Rippavilla Plantation's largest fundraiser of the year, saw well over 1,000 in attendance. / Photo by Alexander Willis
BY ALEXANDER WILLIS
After a delay last month due to inclement weather, the seventh annual Swanky Plank vintage and handmade market, Rippavilla Plantation's largest event of the year, is slated for this weekend starting Friday, with a special preview party starting Thursday for those who purchase VIP tickets.
While vintage and handmade goods are often the star of Swanky Plank, there will also be live music, food vendors and other festivities during the three-day event. General admission tickets are $7 and are good for either Friday or Saturday, whereas the $30 VIP package grants guests access to the market on Thursday as well as Friday and Saturday — along with some other goodies.
The VIP package grants guests access to a VIP party on Thursday, giving them first access to all the vintage, antique and handmade items, as well as one complimentary pour from Asgard Brewery. VIP ticket holders also get a guided tour of the plantation.
Live music will include performances from Laura Lane, Robert Edwards Band, The Reverent Cavaliers and Spur of the Moment, among others. Food vendors include Marcy Jo's on the go, Yayo's omg, Pig N Out, and Country Boys, among others, with more than 50 shopping vendors already lined up.
Turnout is typically anywhere from 1,000 to 1,500, with free parking available behind the plantation house.
All proceeds from the Swanky Plank will go towards maintaining and preserving the historic property. Tickets may be purchased online by clicking here.