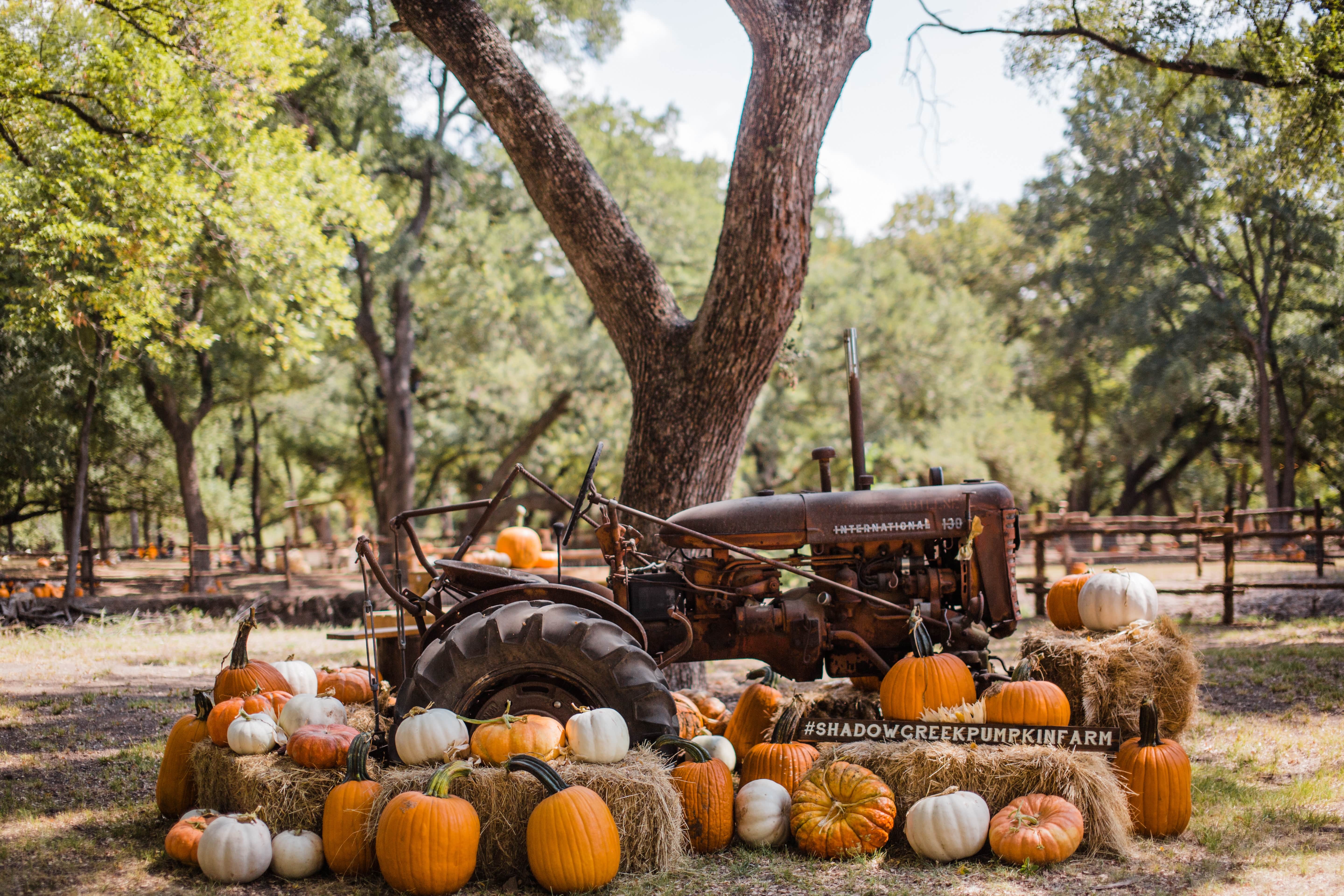 By ALEXANDER WILLIS
Spring Hill fans of antique cars and tractors will be plenty enthralled this weekend, with the Rippavilla Plantation hosting its annual Harvest Festival on Saturday. Beyond the festival, there's also plenty of live music, along with a spooky paranormal investigation – so drive safe, don't forget the wallet, and enjoy this weekend in Spring Hill with these four great events.
Harvest Festival & Antique Car and Tractor Show
Where: Rippavilla Plantation, 5700 Main Street
When: Saturday, 9 a.m. – 4 p.m.
Benefitting the Rippavilla Plantation and Spring Hill High School's Career Tech Program, this Saturday Spring Hill residents will have the chance to see dozens of antique tractors, classic cars and more on the grounds of the historic Rippavilla Plantation.
Live music courtesy of multiple local bands will be featured throughout the duration of the event, with plenty of history exhibits to boot. Among the history exhibits will be demonstrations of butter churning, basket weaving, stain glass making and soap making, to name a few. Yard games will also be featured at the event, for both young and old alike.
Guests would do well to come hungry as well, as a litany of food trucks will be present during the event, along with a few dozen vendors carrying all sorts of antiques and trinkets.
Laura Lane at Sidelines Grill
Where: Sidelines Grill, 3011 Longford Drive
When: Friday, 7 – 10 p.m.
Sidelines Grill will see a live performance from local musician and performer Laura Lane Saturday evening, where she'll bring her unique blend of country, blues, soul and rock to the stage.
Growing up in a farming community just outside of Corinth, Mississippi, Lane was surrounded by music from an early age, learning to play the piano at just 8 years-old. Some of Lane's largest influences are Elvis Presley, Patsy Cline and Tanya Tucker, to name a few.
There's no cover charge for the performance, but live music often goes well with a beer and burgers, which guests can conveniently be served at the venue.
Stevierock's Residency
Where: Acapulco Mexican Grill, 2001 Campbell Station Parkway
When: Friday, 7 – 9 p.m.
Stevierock, a world-traveled Tennessee musician, will be performing Friday night at Acapulco Mexican Grill with a performance from Stevierock's Acoustic Family Band.
Performing across the U.S. and Europe, Stevierock has played drums for a variety of rock and country groups, and was called "one of Nashville's hardest working metal bands" by The Tennessean.
Friday's performance will also allow for guests to make song requests through the Mysonglist smartphone app, which can be downloaded for free on both Apple and Android phones.
Whispers from the Past
Where: Rippavilla Plantation, 5700 Main St.
When: Saturday, 7 p.m.
Whispers from the Past, a paranormal event held at Rippavilla Plantation, will guide guests through the plantation as well as surrounding sites, where paranormal investigators will detail the history of the location, as well as try to make contact with spirits.
"We spend the night asking respectful questions, and trying to see who, if anyone, might be present with us," said Connie O'Loughlin, a team leader with Whispers from the Past. "This event is catered to learning about the spirits that may inhabit the property still. If [people] are interested in the paranormal at all, they're going to be interested in coming because we show people how to investigate professionally, and respectfully."
The Whispers from the Past will lead patrons through the plantation itself, along with several acres of the surrounding area including the barn, the cemeteries, a schoolhouse and a Civil War battlefield.
"There's been a lot of activity out there over the years," O'Loughlin said, speaking of the Rippavilla Plantation. "The history of the property itself is involved with the battle of Spring Hill, and later the battle of Franklin spirits. It was used as a hospital during the battles."
To purchase tickets online, click here.