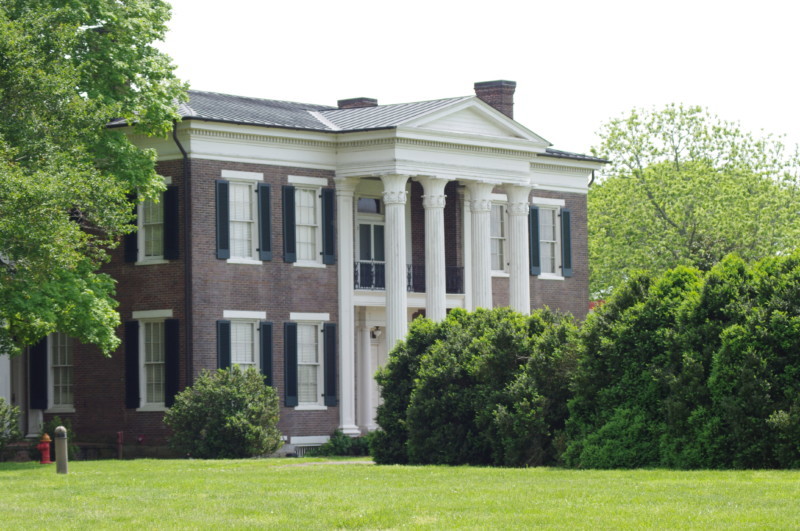 Photo by Alexander Willis
BY ALEXANDER WILLIS
This year's second Music at the Mansion event is set for this Friday with an all new lineup — it will begin at 6 p.m. at the Rippavilla Plantation.

This month's lineup will include performances from Rebel Hill Blues Band, 81 Stories, Monkika Lambert, 840 Junction and Callie Champion. A food truck will also be on site during the event.
A new music festival started by Spring Hill resident Matt Meyer, Music at the Mansion saw its first showing debut in June, with the last showing of the year scheduled for August.
"Music at the Mansion is local musicians coming together with an audience to do something a little different on a Friday night," Meyer said. "There's not a lot to do at night music-wise in Spring Hill – there's a few things here and there, but especially Friday night there's not a lot. We thought we'd try something different; after hours, done with work, go over to Rippavilla, get dinner, sit and watch some music… that kind of thing."
In addition to Music at the Mansion, Meyer also spearheaded Spring Hill's Pickin' in the Park music event, as well as other such as last year's Blues & Jazz Festival, which saw over 300 attendees.
Meyer said while Music at the Mansion and Pickin' in the Park may share some similarities, the venue of Rippavilla is what most sets them apart.
"The music is a little longer, the people that are booked to play Music at the Mansion get a little longer to play, that's one thing different," Meyers said. "The style of music is not really wildly different, and then the venue obviously is the main thing – being able to use that historic yard off the mansion, it's just a really cool place to sit and enjoy the sunset."
The free event will last from 6 – 9 p.m. on Friday, and will be held at Rippavilla Plantation, 5700 Main Street in Spring Hill.