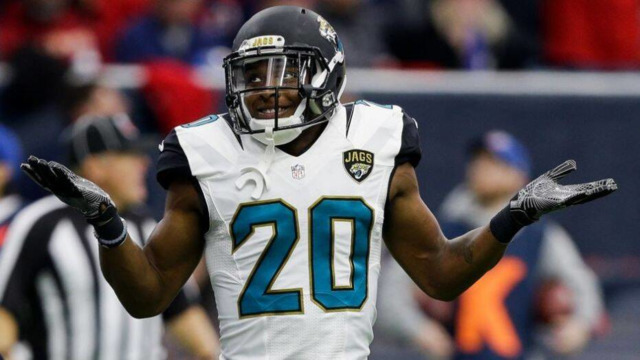 By Michael Gallagher 
Per ESPN's Adam Schefter, Jacksonville Jaguars All-Pro cornerback Jalen Ramsey has requested a trade from the team. Ramsey's agent David Mulugheta confirmed to Schefter that he did indeed make the trade request.
The trade demand follows a sideline confrontation between Ramsey and Jaguars' head coach Doug Marrone. The two had to be separated on the sideline after a screaming match ensued following Marrone's decision not to challenge a call where Ramsey believed Houston Texans receiver Deandre Hopkins dropped a ball, but the play was ruled a catch during Jacksonville's 13-12 loss to Houston.
Marrone dismissed the incident as "emotion on the field" after the game when talking to reporters. Ramsey, a Nashville native and Brentwood Academy alum, has made it no secret that he would prefer to play in Nashville again.
"It'd probably either be here (Nashville) or Vegas," Ramsey said a few months ago about his ideal playing spot on Bussin' with the Boys, a podcast hosted by Tennessee Titans left tackle Taylor Lewan.
The timing of the trade request also seems a bit precarious as the Titans play the Jaguars on Thursday night, and with Ramsey's demand to be traded, it presumably puts his playing status in question for Thursday's game.
Should Ramsey really be on the trade block, how much would the Titans benefit from exploring a trade for the disgruntled corner?
To answer that question several factors must be taken into account. First, the return for Ramsey will surely be steep as he has become one of the best shutdown corners in the league and per Schefter, the Jaguars are wanting at least a first-round pick in exchange for the 24-year-old cornerback.
Additionally, a trade will surely come with the caveat of a contract extension. Judging from the second contracts signed by three of the picks ahead of him in the 2016 draft, Ramsey will more than likely want to become the highest paid player at his position.
Also keep in mind Ramsey's agent, Mulugheta, has negotiated some hefty contracts for his other clients including Saints receiver Michael Thomas (five years, $100 million), Redskins safety Landon Collins (six years, $84 million) and Titans safety Kevin Byard (five years, $70.5 million), and Ramsey will surely want more than both Collins and Byard.
Then there's that whole trading to a division rival thing too.
While Jacksonville has yet to publicly address Ramsey and his trade demand, one can assume Jags GM David Caldwell's phone has been blowing up.
Photo from Foxnews.com.