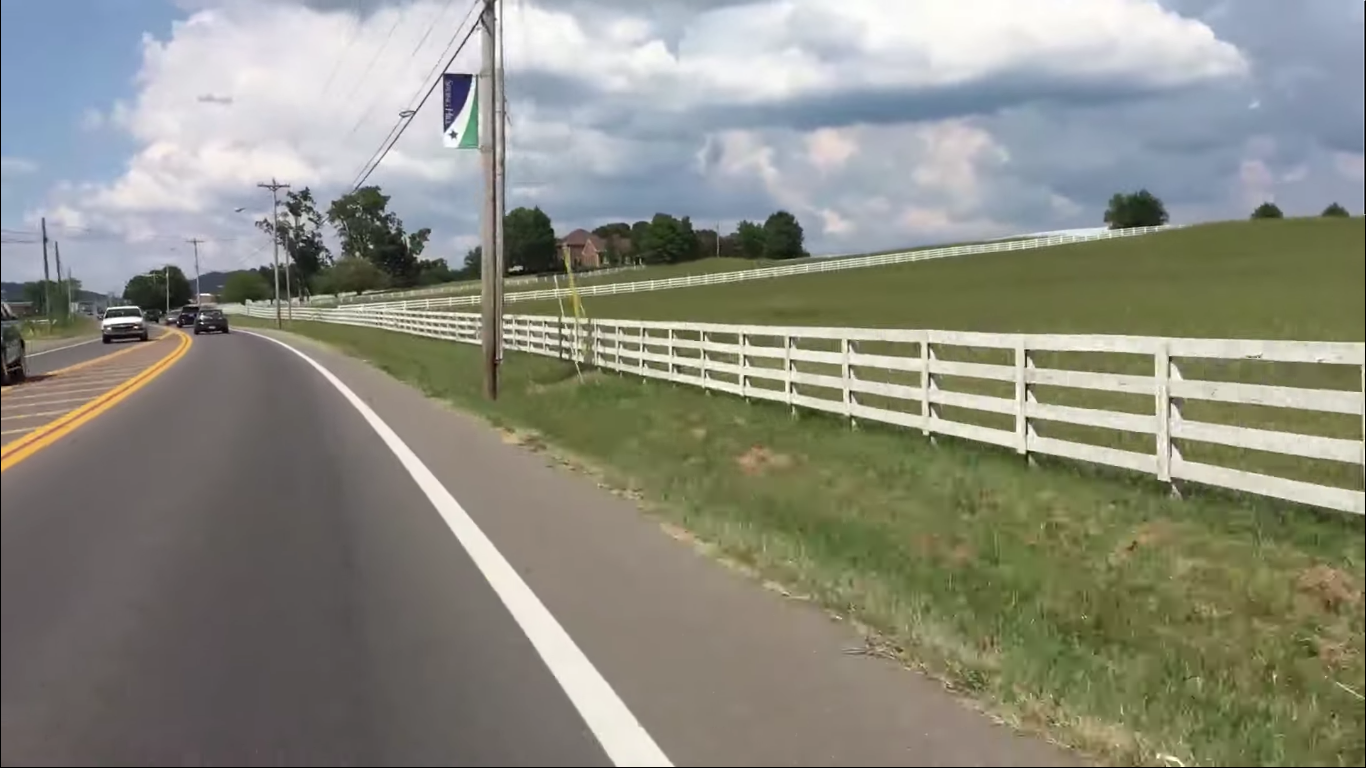 PHOTO: The majority of Main Street north of Miles Johnson Parkway is without sidewalks on either side. / Photo by Alexander Willis
By ALEXANDER WILLIS
The city of Spring Hill is now accepting project ideas for sidewalks from communities, businesses and individuals through its Neighborhood Sidewalk Program (NSP).
Launched in 2014, the program was created as a means to improve connectivity in the city, as well as to gather input from residents themselves on which projects are most needed.
Alongside traffic congestion, walkability is another concern commonly expressed by Spring Hill residents, a topic covered more extensively by the Home Page last month. Regardless of the current amount of sidewalks in Spring Hill, city leaders are continuing measures to see that number improve.
"Walking is a healthy activity, a way to meet your neighbors, an environmentally conscious form of transportation, and the U.S. Surgeon General's Office has long highlighted the important health benefits of walking as a means of combating diabetes, obesity, and other diseases," said Spring Hill Mayor Rick Graham in a statement. "And what better way to encourage walking than by building sidewalks? We want our residents to be able to get out and enjoy their neighborhoods and walk throughout the City and feel safe doing so. These Neighborhood Sidewalk Projects make critical safety connections to key pedestrian networks and add to our city's quality of life. I encourage all residents to submit the sidewalk projects you feel are needed in your neighborhoods."
To date, the city's sidewalk program has seen approximately three miles of sidewalk completed at a total close of close to $500,000. However, due to numerous contributions from various home owner associations across Spring Hill, the net cost to the city has been less than $200,000.
Projects are chosen through a process of evaluating submissions based on a set of certain criteria, some being the project's connectivity to schools, its proximity to high-density residential neighborhoods, its connectivity to businesses, and of course, safety. For a breakdown of criteria used to approve sidewalk project proposals, visit the project criteria page by clicking here.
The city will accept applications for project ideas now through Oct. 31, with projects starting construction at the beginning of the next fiscal year after July 1, 2020.
To submit a sidewalk project proposal, visit the Neighborhood Sidewalk Program proposal page on the city's website by clicking here.