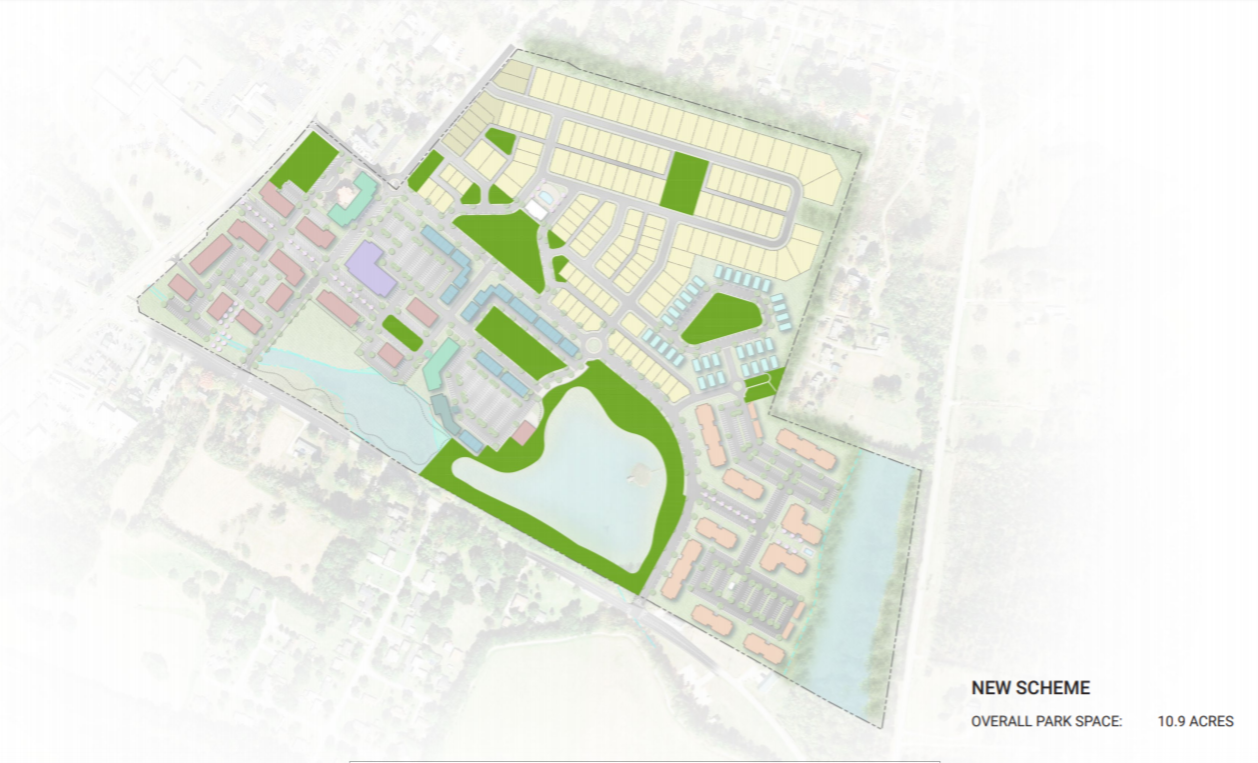 PHOTO: Design documents show the updated amount of green space the downtown project is planned to have. / Photo courtesy of Catalyst Design Group
By ALEXANDER WILLIS
The Spring Hill downtown development project could end up a lot greener than what was originally proposed following two major modifications made by its applicant, both of which were relayed to city leaders Tuesday night.
Recently given the name Kedron Square, the project aims to transform what is now the Tennessee Children's Home on Main Street into over 100 acres of bustling downtown commercial, restaurant, hotel and residential development. First introduced back in February, the project has a proposed 10 year buildout period, and is projected to generate $100 million in revenue for the city over a 20 year period.
On Monday, Sept. 16, the Spring Hill Board of Mayor and Aldermen will cast their final vote on whether to approve the applicant's preliminary plan for the downtown project, but discussed the proposal Tuesday during the board's nonvoting meeting. During that meeting, the applicant, Jeff Heinze, relayed to the board two major modifications to the plan.
Firstly, Hienze said they had modified the project to reduce the amount of residential development from 691 residential units to 624, reducing the entire planned residential development by 10.3%. This reduction would bring the residential density from roughly 6.1 residential units per acre to roughly 6.8 units per acre.
Secondly, and perhaps more significant, Heinze said they had also modified the project to include a 65.2% increase in usable park space – from 6.6 acres to 10.9. Heinze further clarified that this was all usable green space, and did not include greenspace such as the lake, which if included would bring the total amount of green space up to 18.9 acres.
"There's public open space which encompasses 10.9 acres of public green space, and that is functional, usable area – it's not areas were detention basins will be several feet deep and it's just green," Heinze said. "These are areas that will be programmed for active or passive play."