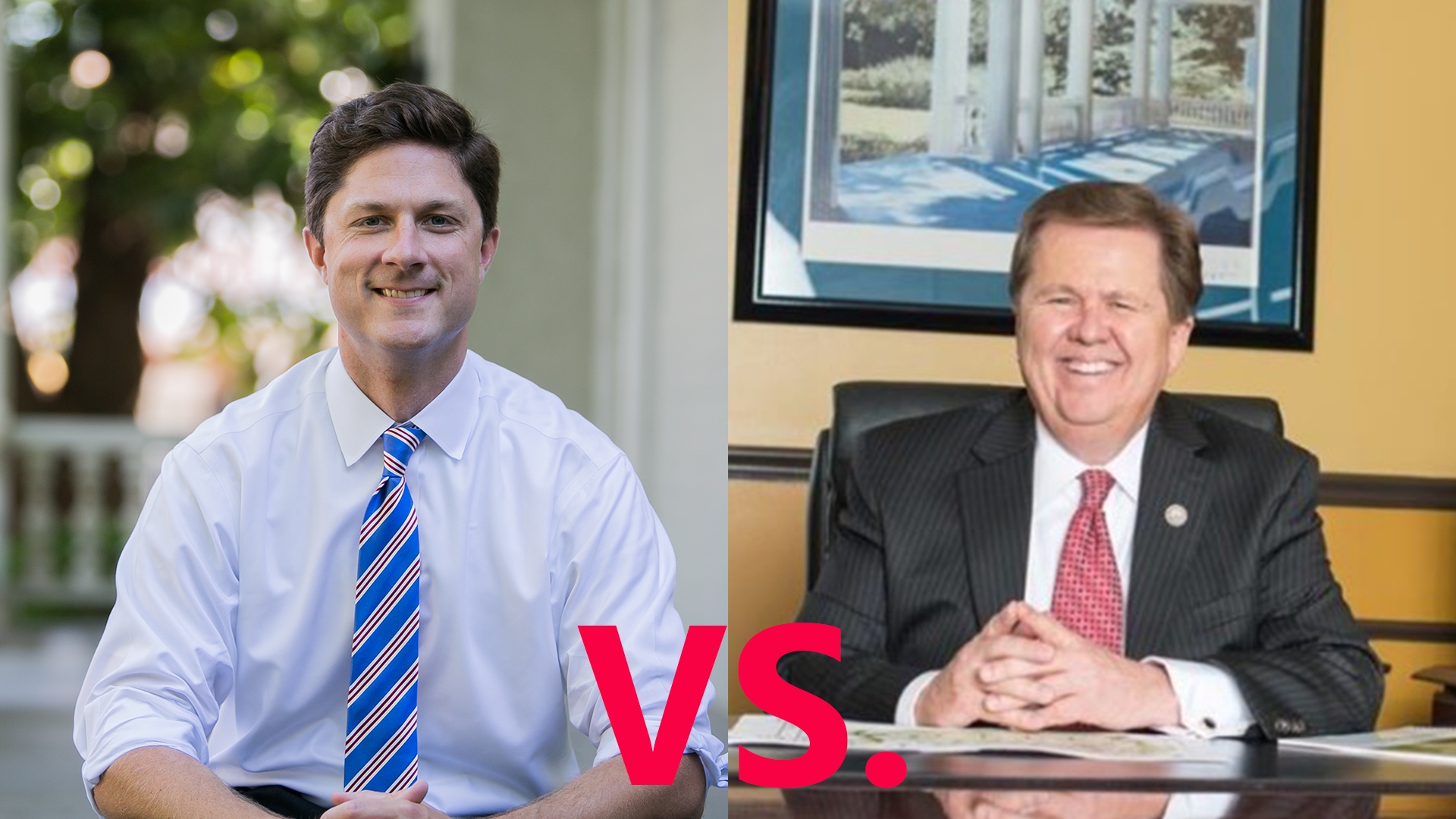 By ALEXANDER WILLIS
As football season fast approaches, many Spring Hill and Columbia residents are eagerly awaiting the two city's first competing game this Friday, aptly dubbed the 'Mayor's Cup.' 
In Friday's game, the Spring Hill Raiders will take on their rivals the Columbia Central Lions, and while the long-standing rivalry should make things interesting enough by itself, the two mayors of each city have entered into an agreement to spice things up even further.
"[Columbia] Mayor [Chaz] Molder put a Facebook challenge out to me on a bet; the losing mayor would have to go to the other councilman's meeting and state the school motto – luckily we don't have to sing it," Spring Hill Mayor Rick Graham said during Monday's city meeting. "I'm already telling Mayor Molder that we meet again on September 3 at 6 p.m. – he needs to put it on his calendar now."
Put simply, if the Raiders were to reign victorious Friday night, Molder has agreed to attend Spring Hill's next city meeting on Sept. 3 and, dawning the Raiders' jersey, will recite Spring Hill High School's alma mater, or, its school motto. Were the Lions to claim victory, Graham would do the same at Columbia's next city meeting.
"I thought, this game is a really big deal in our community, and it's kind of the kick off to high school football, and I just thought maybe we need to ramp it up a little bit from the mayor's side of things, because it is called the 'Mayor's Cup,'" Molder said. "I have had so much positive feedback from people on both sides that are just loving it. I think our communities really yearn for their leaders to be engaged in community activities, and I think this football game is certainly a large community activity, and so it just blossomed to a point where I think there's a lot of excitement about it."
Elected into office last year, Molder said the two cities have long had a close relationship, and that the friendly rivalry was something that illustrates how closely Spring Hill and Columbia are intertwined.
"[Graham] and I, we've been friends for a while now – before I became mayor, and certainly since I've become mayor of Columbia this last year," Molder said. "One thing that we've tried to do – really for all of us – is sort of show everybody the cohesiveness, cooperation and teamwork approach [we have]. I say all the time, when Spring Hill succeeds, Columbia succeeds, and the same is true for all of our cities."
This year the Mayor's Cup will be held at 7 p.m. on Friday at Lindsey Nelson Stadium by Columbia Central High School, 921 Lion Parkway, Columbia, TN 38401.