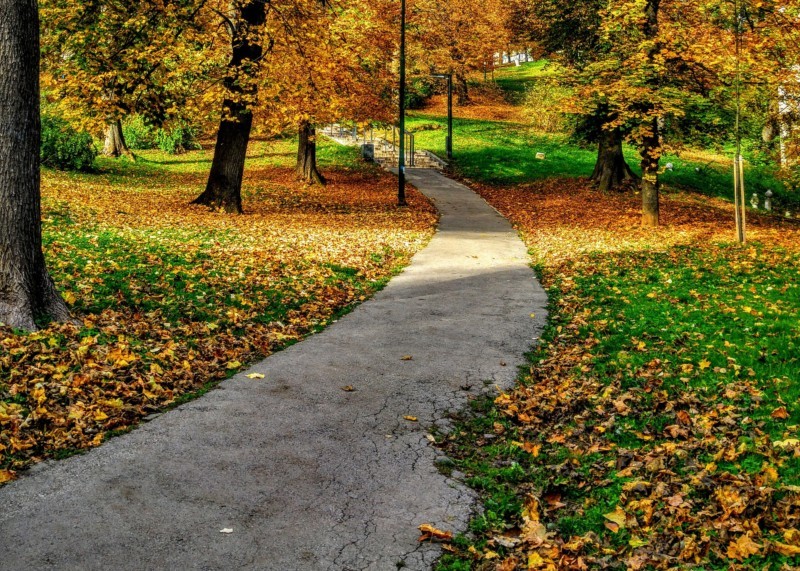 By ALEXANDER WILLIS
The Spring Hill sidewalk program, an initiative by the city that allows for members of the community to submit ideas for new sidewalks, saw a stronger than average year these past few months, with the city spending $143,740 towards new sidewalks. $21,397 of that total was contributions from various Home Owner Associations (HOAs).
With more than three miles worth of new sidewalk being constructed since the program's inception in 2014, city leaders appeared pleased with the progress during Monday night's meeting of the Transportation Advisory Committee.
"That's a huge success," said Committee Member and Alderman Dan Allen. "We're getting twice as much sidewalk that we would normally get for every dollar that we spend."
Spring Hill Senior Project Manager Missy Stahl said during Monday's meeting that the projects next in line to begin construction were a sidewalk on Wall Street, which runs parallel to Main Street on its east side, and a sidewalk in the Crowne Pointe subdivision, located at the north end of the city off of New Port Royal Road. The former project will complete an already established sidewalk making a connection between Commonwealth Drive and O'Hallorn Drive, allowing for residents to walk all the way from Waffle House to Taco Bell along Main Street.
"I think this is a great program, especially for a lot of the older neighborhoods that have been built over the years," said Committee Member James Golias. "I think this also reinforces the fact that we ensure that the sidewalks are going in with the projects so there's no additional cost to the city."
To date, the city has spent a total of $606,809 towards the sidewalk program, with $318,124 of that coming from various HOAs, making the city's direct cost of the program since its inception less than $300,000. Stahl said that while the contributions from HOAs had been significant, they had "tapered off" in the last few years, and was hopeful that trend may see an end for the newly started fiscal year.
Committee Member and Alderman Kevin Gavigan was also impressed with the program, and was hopeful that its contributors would consider making connections to Duplex Road, which is set to see sidewalks and a utility trail after its completion in late 2020.
"I hope when the applications come open, I want to see a lot of submissions for sidewalks that will dump into Duplex [Road] where we're going to have the utility trail," Gavigan said. "I would love to see every single in-cut coming in and out of Duplex [Road] connected there."
Submissions will reopen for the sidewalk program during the second week of September, and will remain open through October 31.
Initial applications for future projects must include support from adjacent property owners, project descriptions, and a cost estimate. The proposal will then be evaluated by the Transportation Advisory Committee, considered for recommendation, and finally, considered by the Board of Mayor and Aldermen.
The most important criteria the city considers when looking at sidewalk project proposals are safety factors. Proposals that can demonstrate a clear improvement to the safety of residents will be given agency, with other factors including proximity to schools, transit potential and constructibility.