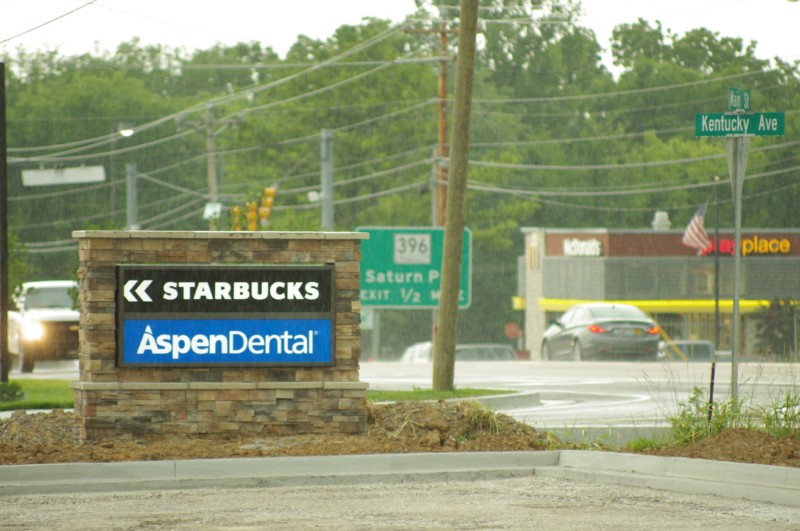 Photo by Alexander Willis
By ALEXANDER WILLIS
For coffee fans who live on the south side of Spring hill, there is good news: the city will soon see its second Starbucks location on Main Street, situated between the Shell gas station and the Arby's restaurant.
In August of last year, the property was introduced as a combined development project that would include an Aspen Dental facility and an unnamed coffee shop. Much later, signs were finally constructed outside of the building that revealed the identity of the coffee shop as a Starbucks.
With a combined size of 5,646 square feet, the Starbucks portion of the development is set to feature a drive-thru, and is expected to open for operation later this year.