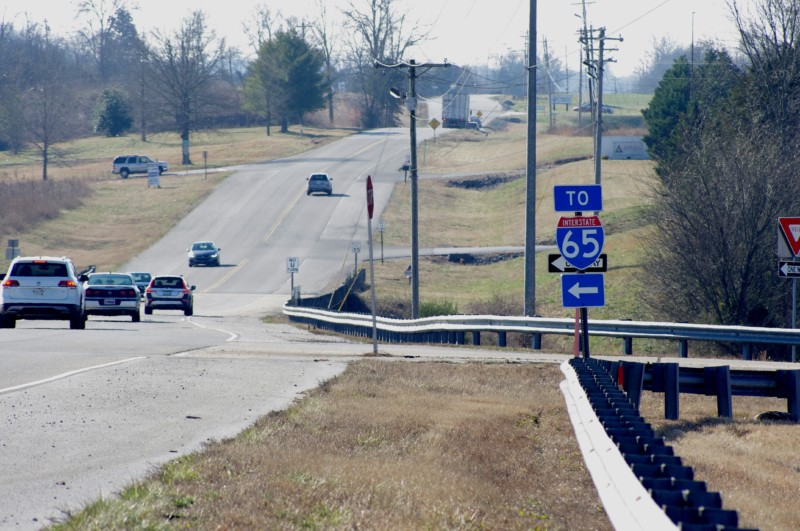 PHOTO: Drivers often wait for minutes to either enter or exit Port Royal Road off of Saturn Parkway. / Photo by Alexander Willis
BY ALEXANDER WILLIS
After numerous delays dating back to summer of 2018, the long-awaited project that will see traffic signals installed on the Saturn Parkway and Port Royal overpass will finally begin on Monday, July 15.
Announced by Communications Director Jamie Page over social media, the project will see two traffic signals installed on the two exit and entrance ramps on Saturn Parkway and Port Royal Road, eliminating the endless waiting and guess work endured by many Spring Hill residents for years. In addition to the traffic signals, other miscellaneous safety improvements will be implemented during construction as well, including grading, drainage and paving from north of Jim Warren Road to Old Port Royal Road North.
Estimated to cost $400,000, city staff have previously said the project is the single most requested construction project from residents on social media.
"We get so many complaints about that, and unfortunately this thing [got] pushed off," said City Administrator Victor Lay earlier in the year. "It was supposed to have been last summer, and then they pushed it into the fall, and then they pushed it to spring. We've been on them ever since they started pushing, we have been calling them and verifying that it's holding, [that] they're going to do it, [and that] it's coming."
Regarding the delays, the project was announced in January to be ready to go, only to be delayed a day later due to the government shutdown earlier this year. It wouldn't be until March that the project finally got off the ground, with the city opening up the project for bidding.
The project is estimated to be completed between October and December of this year. The first steps of construction, which include the placement of barrier walls, will begin Monday.