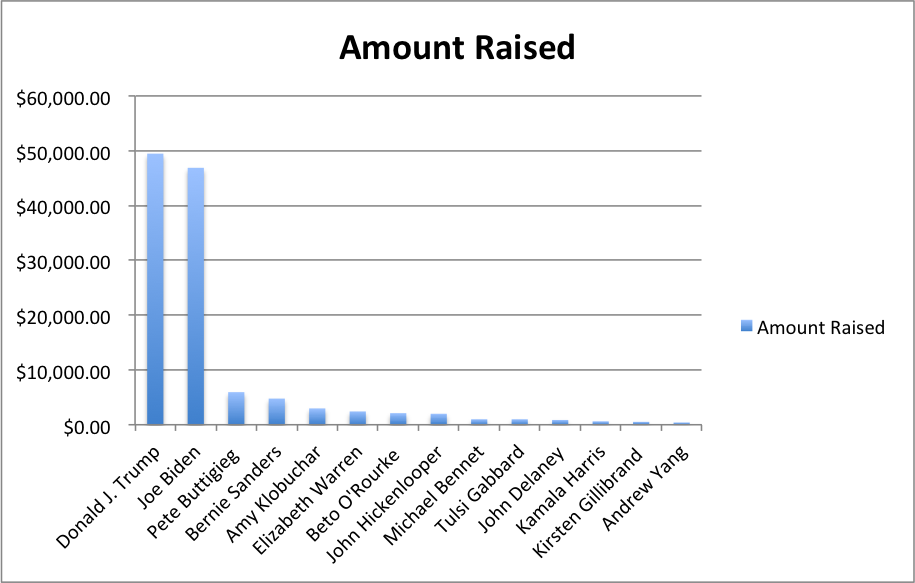 By AMANDA HAGGARD
Early fundraising totals for the 2020 presidential election show that President Donald Trump is leading in donations in Williamson County.
According to analysis done by realty company RealtyHop, Trump leads both in total amount raised and in unique donors: $49, 467 from 145 individual donors.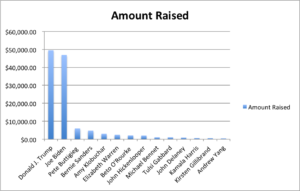 While Democratic candidate Joe Biden isn't far behind Trump in total amount raised — $46, 888 — he had significantly less individual donors at just 32. Biden has raised more than $100,000 in neighboring Davidson County.
Williamson Countians donated almost $6,000 to Pete Buttigieg and almost $4,800 to Bernie Sanders. And 10 candidates raised no money in the county, including Bill de Blasio, Julian Castro and Jay Inslee.