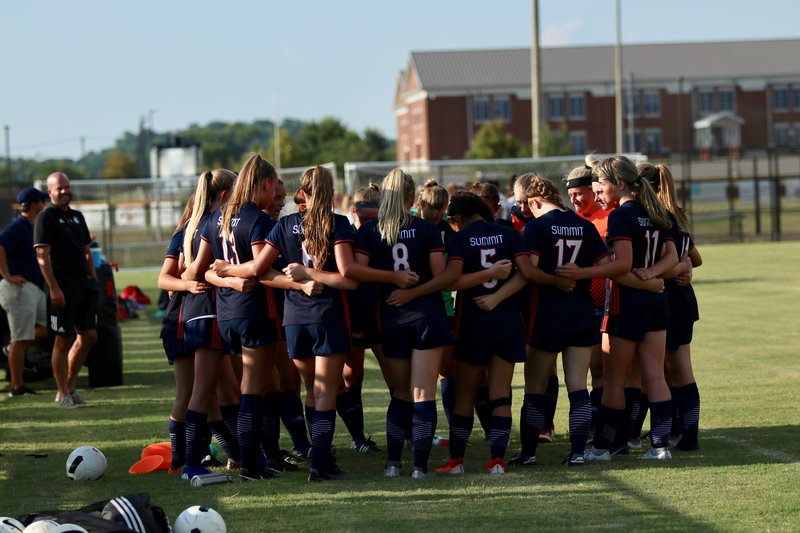 By MITCHELL STEPHENSON 
Today's spotlight is on Summit High School's girls soccer coach Clay Watson.
Coach Watson took over the Lady Spartans' program in 2015. In 2018 he led the program to an 8-6-2 record. Coach Watson shares not only coaches, but is part of a successful family business as well.
What are your expectations of the upcoming soccer season?
CW: As usual we have high expectations for our program and look to improve each year over the year before. We return all but two starters on our team from our team that lost in Golden Goals to Independence in postseason play. Those two starters who graduated left big holes to fill but we bring in some great newcomers (freshmen and transfers) that give us good hope to be able to fill those spots and keep moving forward with the players that returned.
Please share some aspects of soccer that the public maybe isn't aware of?
CW: We play in District 12-AAA, which is one of the two top soccer districts not only in the state of Tennessee but the entire country. We have teams that are consistently ranked nationally from our district so the competition is the absolute best around. While this is a great challenge, it forces us to prepare at a very high level which creates a great environment for development for our players.
How do you multitask your job as a teacher and as a coach?
CW: I am actually a non-faculty coach. We have a family business that I have worked at since I left teaching in 2010 (Ravenwood, where I was also the boys and girls head soccer coach). Being a non-faculty coach creates a distinct challenge to balance my work schedule with the schedule of the team all while balancing home life. My wife and three kids are amazing and love this team and program deeply so being involved is a very positive experience for us, all while challenging us with the time required to input in order to be successful.
The girls in our program are simply amazing with our kids, so Kelly (my wife) is able to bring them to practices and games quite a bit and our kids get to experience being around the girls which is unique and something we really cherish. The parents at Summit have been a huge partner for us coaches as we work to make our program as a whole be the best it can be and really help in my ability to manage my time between work, home and soccer. The work the parents do in our program allows me the opportunity to focus on the game and player development while providing our student athletes with the best high school soccer experience as possible.
Can you share some off the field successes of your students-athletes (educational, community involvement, etc.)?
CW: The list of accolades and things our kids do off the field is simply too long to list. One thing that consistently amazes me is our team GPA. We have twice been the recipient of the United Soccer Coaches Team Academic award and consistently have a team GPA that boggles my mind; we consistently have multiple kids with over 4.0 GPA's. Our kids are leaders on the field as well as in the classroom, churches and community at large and they are the reason we continue to do this job. The kids are great soccer players but are quite simply better people. We spend a lot of time with these kids and if we aren't able to enjoy each others company while developing as a team and individuals then it is a really long season.
Photo submitted.