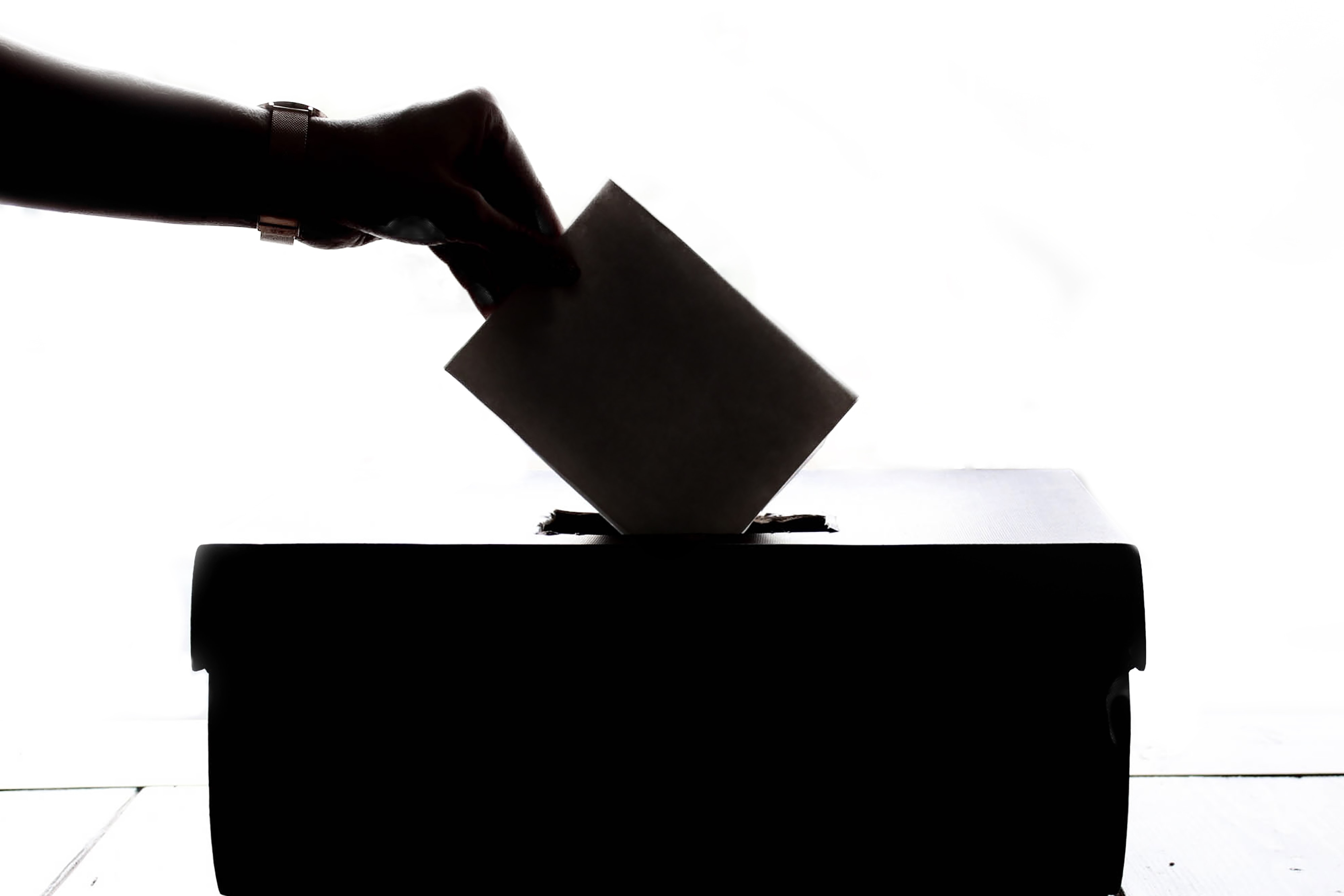 BY ALEXANDER WILLIS
The nonprofit organization Campaign Legal Center brought its Restore Your Vote campaign to Franklin Thursday night, educating the community during a public meeting on pathways people with felony convictions can take to restore their right to vote.
Felons' ability to vote in the United States varies largely on the state they reside in, the crime they were convicted of and the date in which it occurred, but generally, those convicted of a felony are not allowed to vote in local, state or national elections.
The topic of disenfranchisement continues to be intensely discussed in America, with Florida recently passing a constitutional amendment that restored voting rights to roughly 1.5 million felons during the 2018 midterm elections.
Gicola Lane, a local activist and campaign organizer for Campaign Legal Center, welcomed guests to the Natchez Community Center off of Natchez Street, a building that sits in a historically black neighborhood that Lane said has been personally affected by voter disenfranchisement.
"A lot of people in the Natchez community have lost their right to vote," Lane said. "If you just invest this [information] in your culture of activity, I think it can be really helpful to get it ingrained in people that they actually have the ability to get their voting rights back."
The community surrounding Natchez Street, which stretches from Downs Boulevard up to First Avenue North near downtown Franklin, has a total population of 5,813 — 15.4 percent of which are African American. Disenfranchisement disproportionately affects members of black communities, with 21 percent of the black voting population of Tennessee stripped of their right to vote due to felony convictions.
Furthermore, Tennessee is the only state in the country which bars citizens from voting who are not up to date on child support, a policy that also disproportionately affects members of the black community, which make up 25 percent of child support recipients according to the latest data from the United States Congress. The amount of African Americans in Tennessee unable to vote due to felony convictions currently sits at 421,000 — second only to Texas.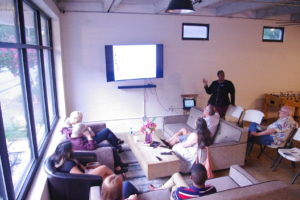 While not easy, Lane said many felons in Tennessee can restore their right to vote depending on the circumstances. 
People convicted of a felony prior to Jan. 15, 1973 are still eligible to vote as long as they haven't been convicted of one of 21 specific crimes, which include more serious felony charges such as rape, counterfitting and robbery. People convicted of a felony between Jan. 15, 1973 and May 17, 1981 never lost their right to vote, and are eligible to participate in any election regardless of the charge.
However, people convicted of a felony after May 17, 1981 have all lost their right to vote in Tennessee — though avenues to restoring voting rights do still exist for these people. One such avenue to restoring voting rights to those convicted after this date is a Certificate of Restoration.
Eligibility for felons to be approved to vote through a Certificate of Restoration requires applicants not have been convicted of a handful of more serious felony charges, including murder, treason or voter fraud. Convicted felons must also have completed their sentence, which includes probation and parole, cannot owe any court costs or restitution and must be current on child support payments to be eligible for the Certificate of Restoration.
Despite the avenues for the restoration of voter rights for felons, Lane was critical of many of the laws restricting re-enfranchisement due to owed court costs, arguing that the restrictions "criminalized poverty."
"Tennessee has the most complicated law of any state, hence why we do this project [is to] make the public aware [and educate] our friends and our neighbors about this process. Of course, [the] majority of states in the south have some type of disenfranchising as well."
Regarding Lane's comments on southern states, only six states in the country have laws that permanently disenfranchise certain people – outside of a pardon — five of which are in the south: Florida, Alabama, Iowa, Kentucky, Mississippi and Tennessee.
During the presentation, Lane argued that Tennessee law on re-enfranchisement was "intentionally confusing," and that "in the south, this is a huge tactic to suppress the vote, particularly the black vote." When asked who stood to gain from said voter suppression, Lane argued it to be the Republican Party.
"I think that a lot of their policies are indicative of racial undertones and discrimination, and I think this is definitely a tactic to keep people from voting," Lane said. "That's one of the reasons that we can't get it passed — it's been introduced, and it continues to be diluted and passed."
Lane clarified that her views on the Republican Party were her own, and not the official position of Campaign Legal Center.
One local advocate in attendance was Howard Garrett, a Franklin resident running for city alderman in the upcoming October city elections. Garrett argued that voting rights were a basic right all Americans should have, felony conviction or not.
"The majority of these people, when they come out they're paying taxes, they're having to do so much within the city, [and] this is a basic right that they should have," Garrett said. "The issue is the education is not there, so it falls on the city, it falls on each of us to help people ensure that they have that right and they have the opportunity to get out and vote."
Ultimately, Lane's main objective in holding the community meeting was to bring awareness to the fact that convicted felons have multiple ways to restore their right to vote, and that the larger amount of participation local, state and national elections have, the stronger the country's democracy will be.
"I think it's all about a participatory governance and democracy," Lane continued. To really strengthen and build our democracy, we should have all of our citizens participating in that, and that's really what it's all about."